Directorate of Criminal Investigations (DCI) Serious Crime Unit detectives have today (Thursday) arrested Peter Wangai Muriithi, Founder, Chairman and CEO of Goldenscape Group Limited.
Mr Wangai through his company is said to have lured investors to invest in Greenhouses that were to be set up in Ol Kalou, Nyahururu and other places which turned out to be a fraudulent investment deal.
He will be charged with the offence of obtaining money by false pretenses, conspiracy to defraud, false representation, issuing bad cheques among other charges.
Several of his victims have recorded statements at the DCI Hqs.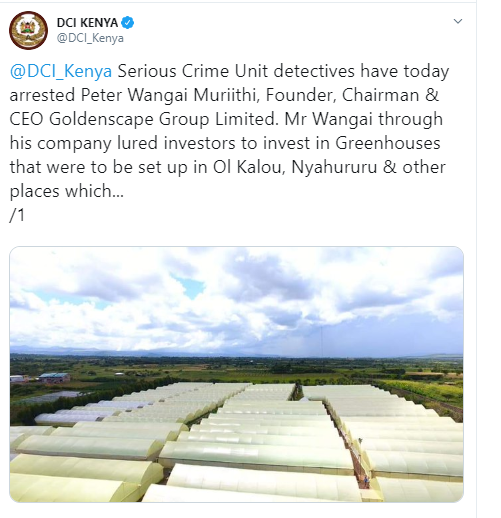 Early this month, DCI sleuths launched a manhunt for Peter Wangai after a scathing expose aired on Citizen TV that exposed how he collected billions from Kenyans before disappearing into thin air.
Through Goldenscape Greenhouses, Wangai lured investors to put in their cash in the project and collected billions, promising high returns in leased green houses that did not materialize.
The mouth-watering deal that was backed by commercials on TV that made the firm look credible saw Goldenscape Greenhouses offer contractual obligations to investors, with an assurance of a Ksh 550,000 return on a Ksh 320,000 investment after six months.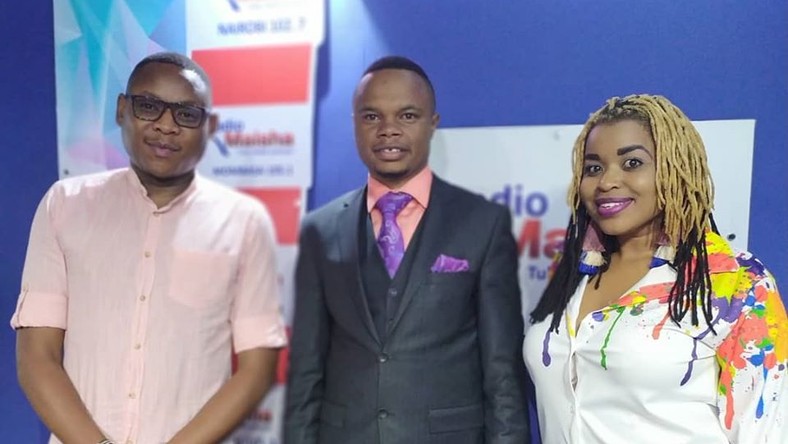 "The money I expected as returns from the investment would have been over Ksh7 million. That would have taken me out of poverty," stated one investor in the Goldenscape scandal.
Trouble came calling after the investors failed to receive money as promised in the deal, prompting them to file complaints with the DCI.
Citizen TV expose revealed that Peter Wangai allegedly disappeared at the beginning of the week of Monday, March 2, never to be found.
Do you have any story you would like to share? Email us at news@dailytrends.co.ke and we will publish it. You can also contact us at info@dailytrends.co.ke