Tanzania's President John Pombe Magufuli has ordered public transport to resume normal operations without any adherence to Covid-19 restrictions.
This comes a day after he banned the use of face masks.
Magufuli through a press statement dated May 24 banned wearing of face masks on grounds that they create tension among Tanzania residents, with some closing down their businesses due to fear.
Magufuli allowed Public Service Vehicles to start carrying passengers to maximum as before. He has also ordered all schools to reopen.
He urged Tanzanians to thank God that they had defeated coronavirus pandemic, citing that they should only continue washing their hands since it is just a matter of good hygiene.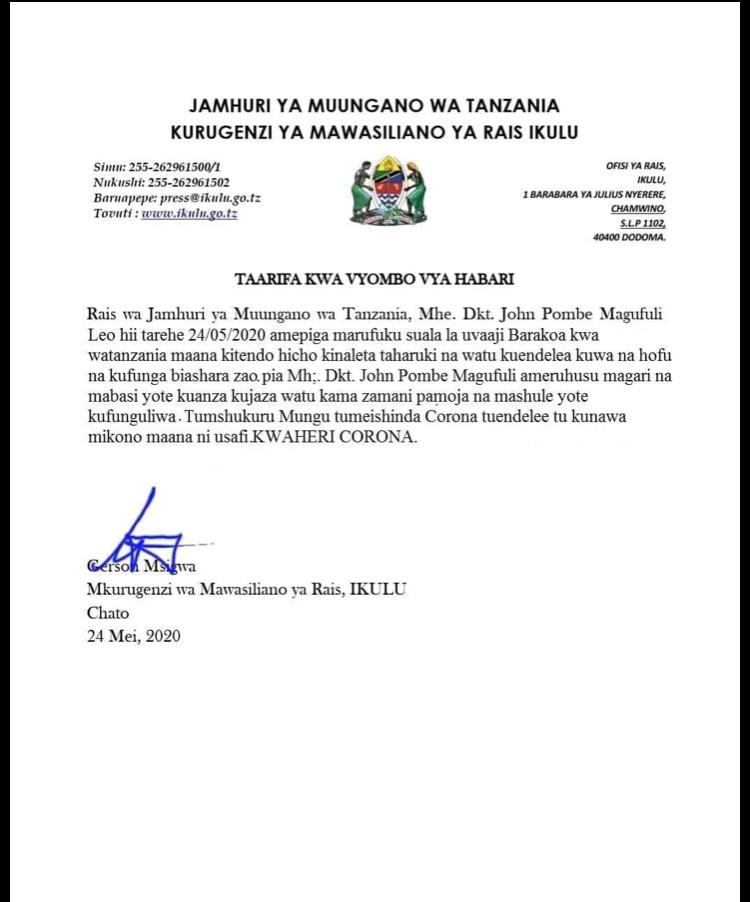 Magufuli has said the number of coronavirus patients in hospitals is declining, although the government has not released data on infection rates for many weeks.
The president has repeatedly downplayed the risk of the pandemic, causing alarm among neighbouring African countries and international organisations.
The government has even urged Tanzanians to dedicate three days for thanksgiving this weekend as they say they're beating the virus.
The main issue is that there's been no official data on the coronavirus for weeks, and there are concerns that the authorities are trying to downplay the extent of the outbreak.
Doctors and healthcare professionals are afraid to speak out about coronavirus because of a climate of fear.
Do you have any story you would like to share? Email us at news@dailytrends.co.ke and we will publish it. You can also contact us at info@dailytrends.co.ke