Interior CS Fred Matiang'i, in a gazette notice dated May 20, 2020 has declared Monday May 25 a public holiday in exercise of the powers conferred by section 2 (1) of the Public Holidays Act.
This is to allow muslims mark Idd-ul-Fitr.
The Muslims across the world began observing the holy month of Ramadan on April 23.
The festival of Idd-ul-Fitr, the Festival of Fast-breaking, is an important religious holiday celebrated by Muslims worldwide that marks the end of Ramadan, the Islamic holy month of fasting.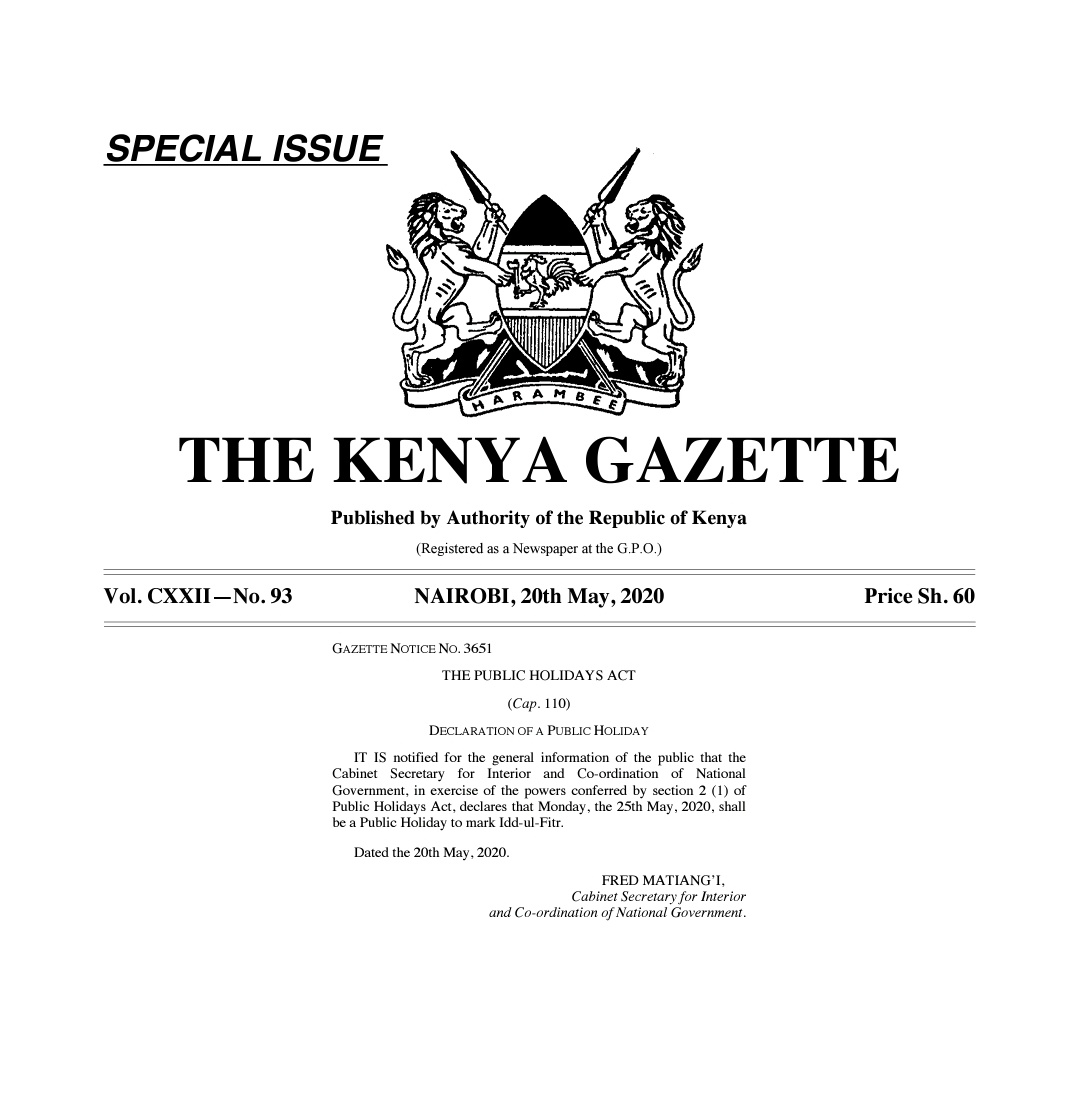 Muslims believe that it was during the month of Ramadan that the text of the Qur'an was revealed to the Prophet Muhammad.
Muslims celebrate Idd-ul-Fitr with prayers called "Salat Al Eid" in Arabic.
Do you have any story you would like to share? Email us at news@dailytrends.co.ke and we will publish it. You can also contact us at info@dailytrends.co.ke