Interior Principal Secretary Dr Karanja Kibicho has made a major changes on this year's Jamhuri day celebrations.
In a notice addressed to all Regional Commissioners, PS Kibicho directed that the December 12 event will only be celebrated at the Nyayo National stadium.
According to PS Kibicho, there will be no any other celebrations that will be marked in any place across the country, apart from the Nyayo Stadium event.
The event that will be presided over by President Uhuru Kenyatta will run from 8am, with a live broadcast.
The changes come as a result of Covid-19 pandemic. According to PS Kibicho, inviting people for the Jamhuri Day celebrations will not be possible, to aid observing of the health protocols that were issued by the government.
Kenyans have been urged to follow the event on Televisions, radio and social media platforms.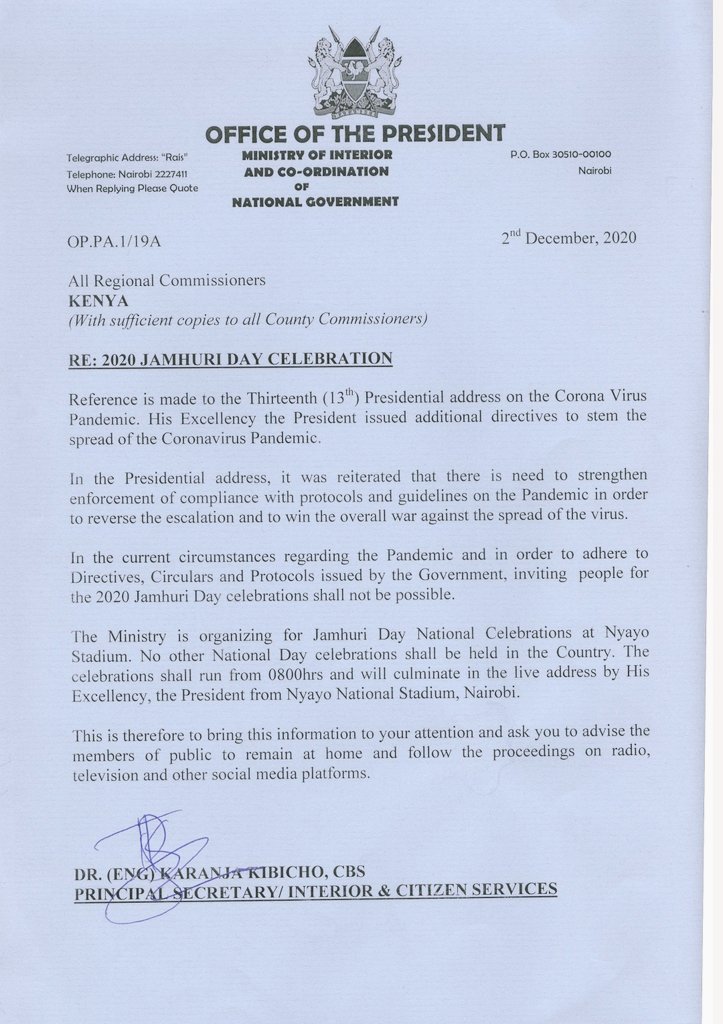 Do you have any story you would like to share? Email us at news@dailytrends.co.ke and we will publish it. You can also contact us at info@dailytrends.co.ke