There was drama in Othaya during the funeral service of the late third President of Kenya Emilio Mwai Kibaki when a mourner tried to run towards the podium while Deputy President William Ruto was giving his speech.
A video that has since gone viral shows a woman running from where the mourners had been seated at a tent trying to make her way to the podium.
However, she was stopped by the security and whisked away before she could make her way to the podium where DP Ruto was standing.
At the time, the second in command had paused his speech to acknowledge leaders who were present at the event but had not received a chance to address the mourners.
This is not however the first drama to be witnessed at Kibaki's funeral.
The man who caused drama outside Parliament buildings on Tuesday claiming to be the late President Mwai Kibaki's grandson on Friday begged to address the nation during the funeral service held at Nyayo Stadium.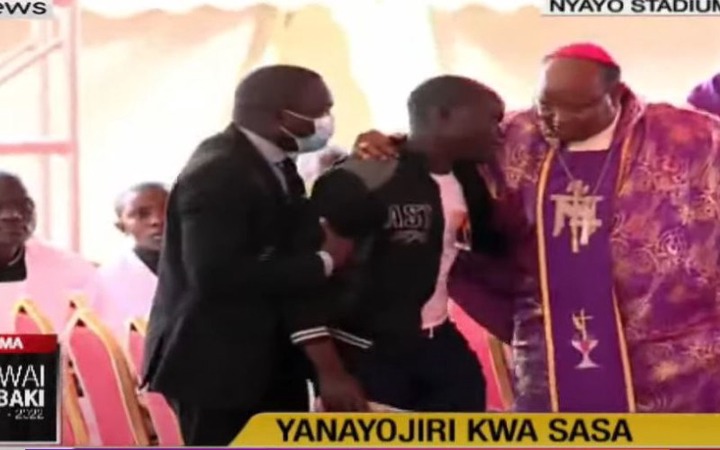 It is not clear yet how Allan Makhana breached security and got to the podium as Archbishop Anthony Muheria made an announcement.
He could be heard whispering that he needed just two minutes to make 'a few remarks'.