Just a day after sharing new details of his struggling relationship with his ex-lover Carol Sonnie back then before the birth of their daughter baby Keilah, comedian Kendrick Mulamwah has come out to claim that the baby is not his.
Mulamwah had on a Thursday Q&A session on his social media claimed that Sonnie sired a child with another man while they were still together but she lost the baby after a successful abortion.
He had claimed that back in April 2020, when he announced that Sonie suffered a miscarriage with their three-month-old unborn baby over online trolls, the baby was not his and that she terminated the pregnancy.
"She cheated on me with a guy living at Arrow Apartments Gitaru around Kikuyu area, I found out they had been seeing each other for over a year. Infact during lockdown as I was burning my shirt in stress, she was living at his house That's when we first broke up," he claimed.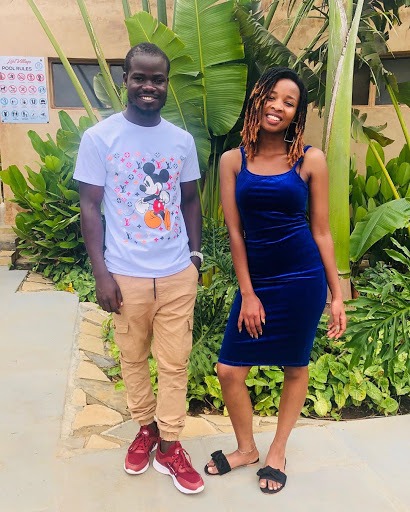 However, in a new turn of events, the comedian has taken to his social media pages to announce that baby Keilah is not his kid.
"Keilah is NOT my kid," reads a post posted by Mulamwah on his Facebook page.