Men across Bungoma County have been urged to embrace family planning method practices as a way of support to their partners, who have been subjected to family planning methods by the society as their responsibility.
Vasectomy being the commonly known form of family planning for men, they were asked to practice it so as to help in controlling unwanted pregnancies for people to have planned and well managed families.
During an event that was organized at Bungoma County Referral Hospital, paediatric section to mark the World Contraception Day, the county reproductive health coordinator Christine Naliaka said that for a long time now, there has always been a low turnout of men seeking family planning services.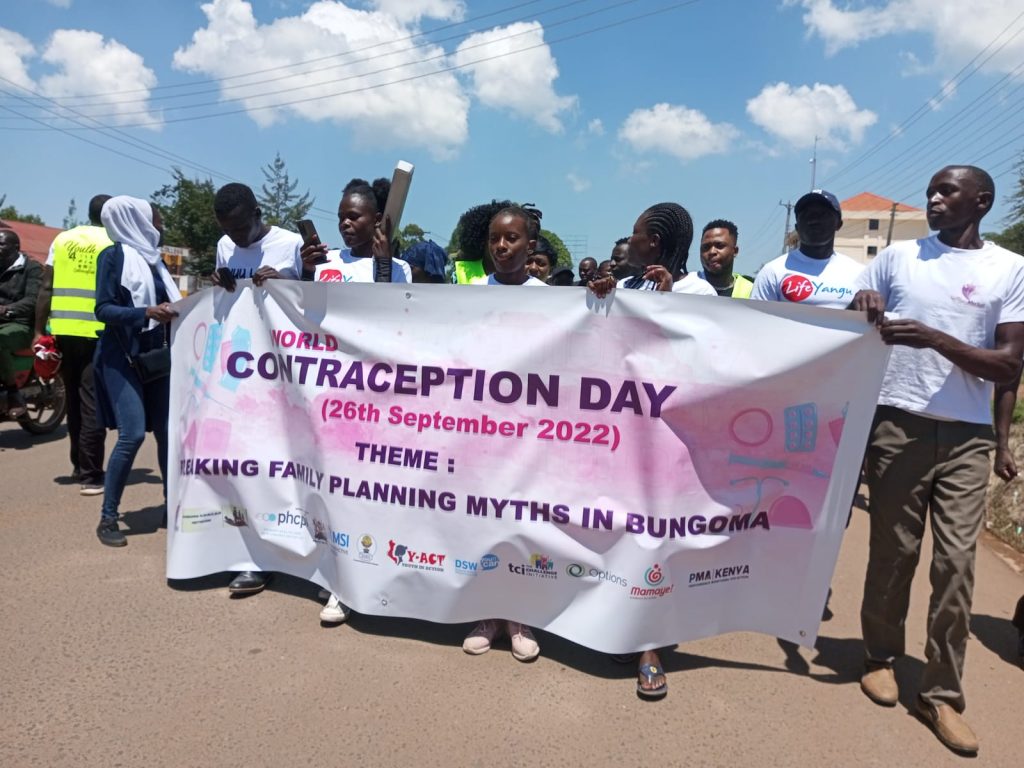 "There is a low male involvement in family planning because the community members think that family planning and use of contraception is the women's responsibility which is not true. We want to encourage the stakeholder and the community that the male involvement in that practice is key," she said
Matters on family planning service consumption in Bungoma County among the youths, Christine noted that only 13 percent f the youths who are sexually active do visit health facilities for family planning sessions out of 35 percent, blaming it on the myth and misconceptions from the community on use of contraception hence theming the day as 'Breaking family planning myths in Bungoma'
She went ahead to urge the youths and the community members to seek information by visiting the health facilities to acquire information from the qualified staff especially on how they work, the side effects and the possibility of switching to a favorable one when need arises.
Moses Ouma who is a youth champion and also an advocate for Reproductive, Maternal, Newborn, Child and Adolescent Health Network (RMNCAH) urged the youths to embrace family planning saying that as an organization, they have partnered with different organizations including Evidence for Action (E4A) and Stage Media Art (SMA)
Based on the data that has been analyzed by the Bungoma County Health Management Team, the officer noted that injection is the most used form of family planning followed by implants in Bungoma County.