For the better part of last week, Gor Mahia chairman Ambrose Rachier has been trending after he opened up on being a freemason in an interview with NTV that aired on Sunday.
In the explosive interview with NTV's Dancun Khaemba, Rachier revealed that it was Dr Joseph Aluoch who introduced him to freemasonry in 1994.
Joseph, who is the Patron, Kenya Association for the Prevention of Tuberculosis and Lung Diseases and an established author, is the husband of the International Criminal Court (ICC) Judge Joyce Aluoch.
According to the 73 year-old Gor Mahia chairman, the late Queen Elizabeth 2 was their leader.
Road to Masonry
According to Rachier, you must be invited by someone who knows you for you to join freemason.
Born and raised in the Anglican Church where his father Rev. Canon Hezron Rachier served, Rachier says being a Mason does not mean you don't go to church.
While Freemasonry is not itself a religion, all its members believe in a Supreme Being, or "Grand Architect of the Universe."
Members come from many faiths except the Catholic Church which has condemned it.
Rachier says that some of the most iconic buildings in Kenya including All Saints Cathedral and the State House, were built by Masons.
Who is Ambrose Rachier?
Ambrose Rachier, 73, is a renown lawyer running a law firm called Rachier & Amollo Advocates where he is a partner.
Other partners at the law firm are Otiende Amollo, Jotham Arwa, Francis Olalo and Stephen Ligunya.
Rachier was born on a train in Molo as his mother was travelling home, which is why his middle name is Molo.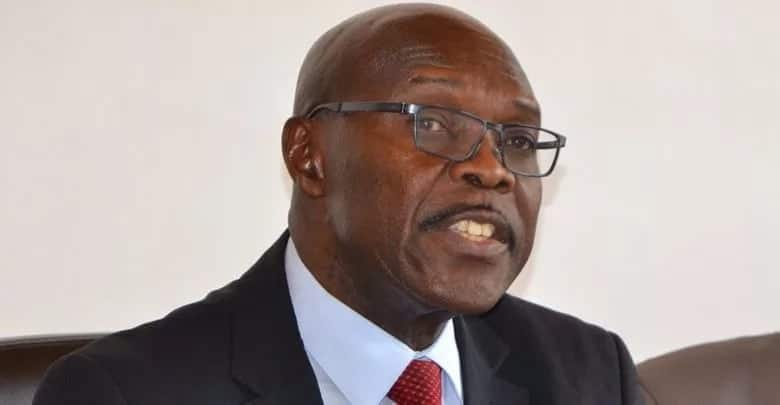 Ambrose Rachier grew in a strict disciplinarian family as his father was a priest and his mother a teacher. The family of 11 siblings had a lively childhood, a thing that lacks in present generations.
Ambrose Rachier Education
Rachier joined Alliance High School for A' Levels and helped the football team to win the Central Province Cup in 1969.
He completed his Form Six at Alliance High School where he had taken three principle subjects: Literature in English, French and History.
The government of France, as part of their assistance to Kenya, sent him to Madagascar alongside James Orengo to study French.
He first set foot into a university in 1970 when he joined the University of Madagascar, Antananarivo.
He holds a Bachelor of Laws Degree (LL.B) (Hons) acquired from the University of Dar-es-salaam, a Masters Degree in Law (LL.M) from the University of Nairobi, M.A (Translation) from the University of Nairobi and a Diploma in French from the University of Madagascar.
He also holds a Ph.D. from the University of South Africa.
Ambrose Rachier Career
He is an Advocate of the High Court of Kenya of over 30 years standing.
He is also the chairman of Gor Mahia football club.
After Gor Mahia was formed in 1968 he could not afford the gate charges, but could not afford to miss a match. A regular ticket cost 50 cents and the VIP ones Sh2.
His career stopped him from following football for some time but he bounced back in 2008.
It all started when a group of Gor Mahia supporters came chanting songs outside his Reinsurance Plaza office.
When he went downstairs to find out what was happening, he realised they were chanting his name.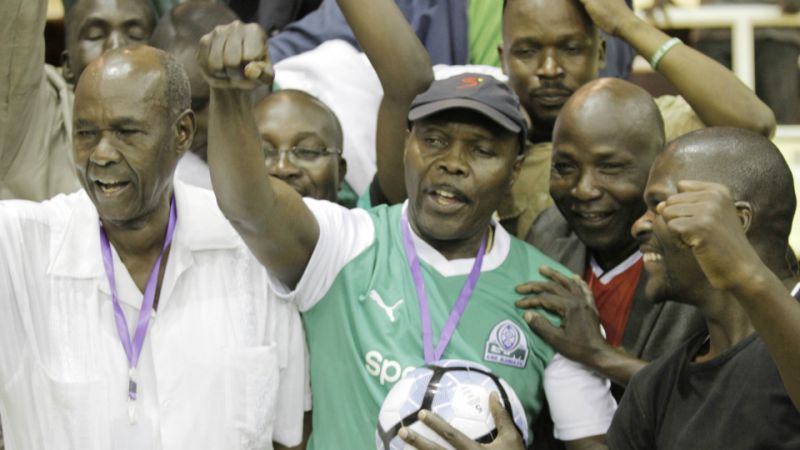 Vilified and adored in equal measure, Rachier's  tenure saw the club end their 18-year wait for a Kenyan Premier league title claiming the coveted gong in 2013 and have since gone on to monopolise the competition, winning it six times under his watch besides bagging two KPL Top Eight titles, a further four KPL Super Cups and two domestic cups.
Since then K'Ogalo have made appearances at the continental football every year bar in 2017, reaching the quarterfinals of the Caf Confederations Cup this term.
Ambrose Rachier net worth
Ambrose Rachier is a Director of Mayfair Insurance – a subsidiary of Mayfair Group which has 50,000 shares at Mayfair Bank.
After the Competition Authority of Kenya (CAK) announced the confirmation of the sale of Mayfair Bank to Egyptian based CIB, Mr. Rachier, who is one of the top investors and shareholders of Mayfair Bank smiled all the way to the bank.
The Egyptian Bank acquired Mayfair at a price of Ksh3.5 billion and took over the operations and assets of the bank as from 1st May 2020.
Last year, reports emerged that Gor Mahia football club owed Rachier debts to a sum of Kshs. 100 million.
However, Rachier came out and denied the claims.