Just weeks after falling out with Meru Senator Kathuri Murungi, Meru Governor Kawira Mwangaza has fallen out with Members of County Assembly (MCAs).
Mwangaza last month fell out with Senator Murungi after accusing him of demanding a share of the government and trying to influence the Speaker's election.
MCAs to boycott government business
On Tuesday, the Meru MCAs vowed to boycott government business.
The MCAs have accused the governor of failing to give them an audience and being disrespectful.
The MCAs on Tuesday afternoon suspended house business to discuss their relationship with the governor and resolved to call out the governor.
In a video that has since gone viral, the MCAs chanted 'bado mapambano' before addressing the media.
On Wednesday, drama ensued at the County Assembly as the MCAs barred governor Mwangaza from addressing them.
The dispute puts in jeopardy the vetting of County Executive Committee (CEC) member-nominees that is pending in the assembly.
Ms Mwangaza is also likely to face headwinds to have a supplementary budget passed to align spending to her development plans.
Meru County Assembly Speaker Ayub Bundi who spoke to one of the leading local dailies said the MCAs had resorted to boycotting the governor after failing to meet her on several occasions.
He said all the MCAs had agreed to boycott the governor's address until she was ready to listen to them.
MCAs out to blackmail
Governor Mwangaza however, dismissed the claims, saying she had met the MCAs several times and held grassroots meetings with more than 20 of them.
She said MCAs were out to blackmail her using the pending vetting of CEC member-nominees and the supplementary budget.
She claimed that MCAs met at the home of a Meru MP to plot how to fight her administration.
Meru County Assembly Majority Leader Evans Mawira however said the MCAs felt demeaned by how they were treated by the executive.
Minority Leader and Njia MCA Ali Mwenda said the executive was not willing to work with the legislature.
Governor Mwangaza's husband
During her swearing in on August 25, Meru Governor Mwangaza's husband Murega Baichu was on her side and as she took oath of office, he held the Constitution for her.
Two days later, he posted photos on his Twitter account and wrote: "Governor Kawira Mwangaza held her Bible on the right hand while I Murega Baichu placed my left hand on the Constitution and she took oath as required by the law. Kando yake sibanduki!! itawabidi mahasidi kuzoea!! (I will always be on her side! Detractors will have to get used."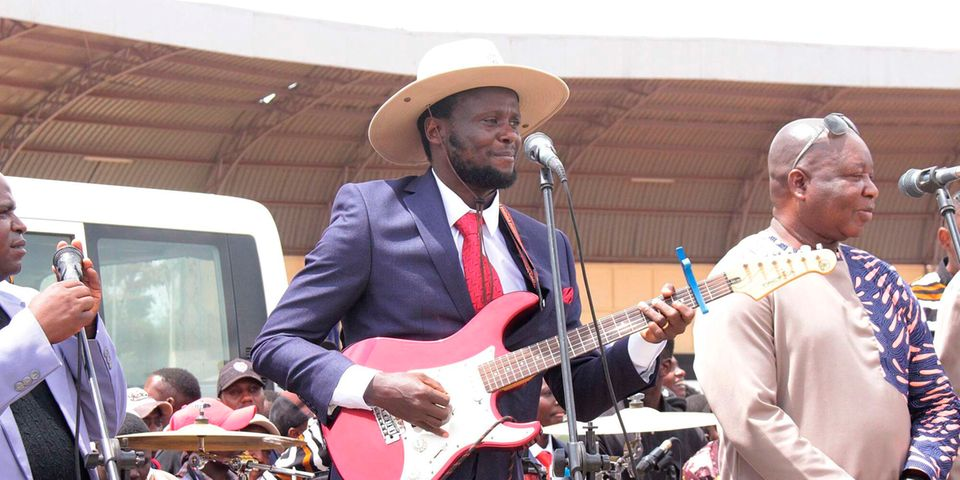 On September 9, Mr Baichu represented the governor in a graduation ceremony for 100 HIV- positive mothers who had undergone a follow up medical programme on prevention of mother to child infection, where he read her speech.
This drew mixed reactions with concerned Kenyans questioning his role in the county government and setting Twitter and Facebook on fire.
A section of Meru residents castigated the couple saying they should separate family from county affairs.
Governor appoints husband into County's cabinet
Days later, Governor Mwanaza appointed her husband to serve as the Meru County Hustler Ambassador and patron of the Meru youth service.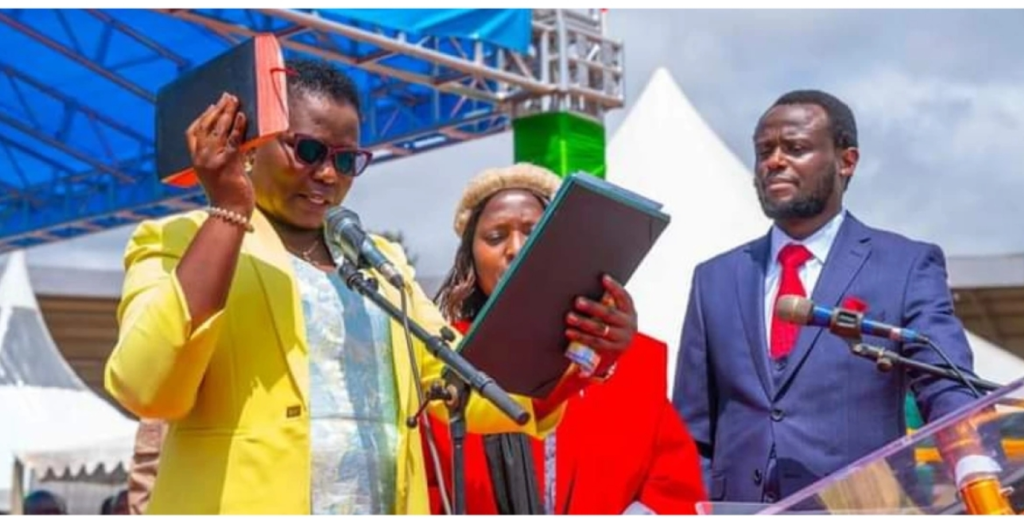 However, Mwangaza countered criticism of her move saying her husband will dispense the responsibilities on voluntary basis without any remuneration.
While unveiling her Executive County Members, Governor Kawira Mwangaza said her husband Murega Baichu, will bring in his vast experience to the county's executive as well as drive the hustler narrative in the county.