Azimio la Umoja-One Kenya coalition leader Raila Odinga's last born daughter Winnie Odinga has opened up on some of the family's most guarded secrets.
Winnie in an emotional interview with the Sunday Nation revealed two instances that would have left Raila dead.
The 31-year-old Winnie told the local daily that in March 2021, she almost lost his father, who was at the time preparing to announce his 2022 presidential bid.
The day Raila almost died
According to Winnie, two incidents happened at Raila's Karen home that almost left him dead.
This was at the time Raila contracted Covid-19.
The Orange Democratic Movement (ODM) leader was in March 2019 admitted at the Nairobi Hospital after he tested positive for Covid-19 but was later discharged to self-quarantine and recuperate at his Karen home.
This is the time the scare hit his family and his close allies.
Raila spent the following days in bed isolated and weak.
Winnie notes that his condition was so serious that he had to skip a planned ceremony at State House to mark the third anniversary of the March 9, 2018 Handshake with President Uhuru Kenyatta.
The scariest bid is when Winnie walked into Raila's isolation room only to find an oxygen mask had dropped off from her father's face.
A panicked Winnie had to act fast and save his father.
She picked and fixed the mask back, quickly restoring the condition of her father, who only seconds earlier lay helpless gasping for breath.
Some days later, Winnie again walked into the room only to find the father looking blank and motionless. His temperature had terribly shot.
To save him, she quickly stashed paracetamol tablets into his mouth with a view to reduce his body temperature.
Winnie Odinga's role in Raila's presidential campaign
Winnie also opened up on her central role in her father's presidential campaign and succession politics.
There is a special bond between Raila and his daughter Winnie that is difficult break.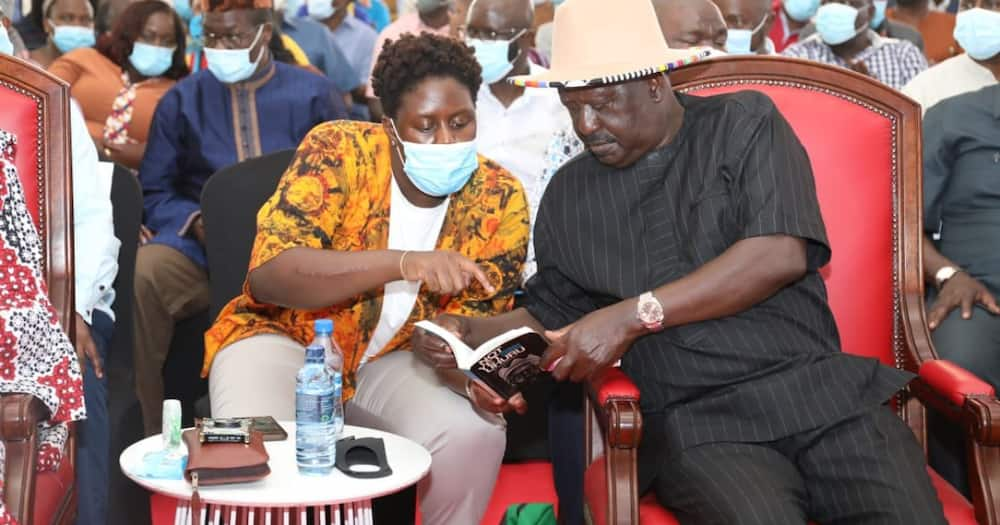 When Raila was down, Winnie reportedly drove him around Karen area with the car windows open. And to cheer him up she occasionally played for him selected beats, including by artists from Germany, where the ODM leader schooled in university.
Raila would mumble the German song titles and daughter would make several trials by keying them into google, until the appropriate song popped up.
Conflict with Raila political allies
While this is a heart-warming development, it appears a poisoned chalice, which places Winnie in a position of constant conflict and competition with other employees or political allies of his father.
In fact, as early as last year, there were people who were uncomfortable with her presence in the Azimio campaign, and she opted out since she did not wish to be stumbling block to her father's political success.
But the father would hear none of it.
"I insisted on stepping aside but he declined, and the ping-pong went on and on. Meanwhile, he continued giving me assignments, including when we drove to an event and he would want a phrase or facts in his speech changed and I would quickly do so and print out a fresh copy for him. Since I could not decline helping him out, in the end I decided to stay on," Winnie told the Sunday Nation.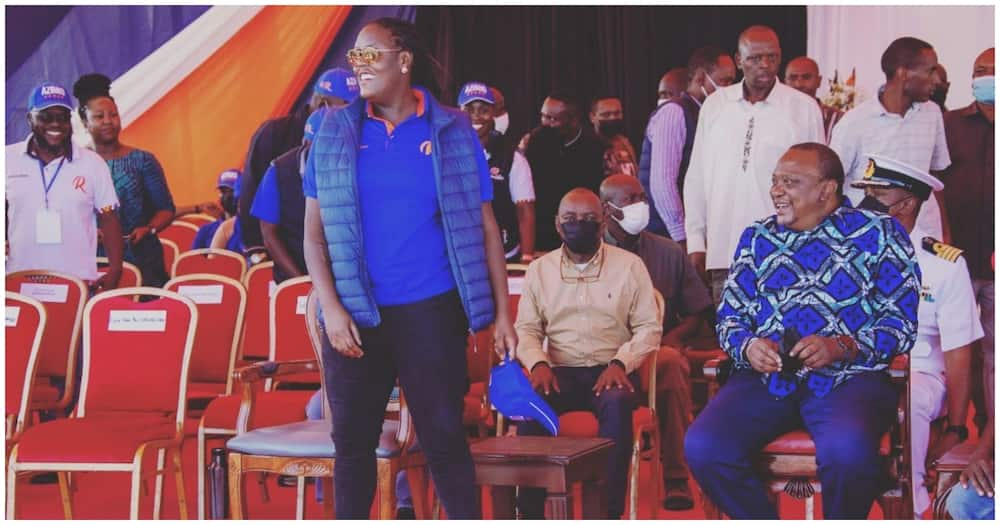 She told off those accusing her of playing a role in Raila's loss to President William Ruto, noting that she was just a mere worker and supporter in the Azimio campaigns.
"I was a mere worker and a supporter, just like the other millions of Kenyans. Yet again, elections are complex processes and ours was no exception. Two years later, America is still struggling to get to the bottom of what happened with their elections in 2020, without forgetting 2016. The UK took time to get to the bottom of the Brexit vote and the role of Cambridge Analytica," she said.
She said that she has been only branded arrogant because of being assertive.