Tuesday July 20, 2021 has been declared a public holiday.
Interior Cabinet Secretary Fred Matiang'i through a gazette notice number 7147 dated July 16, 2021 said the day will be used to mark Idd-Ul-Adha.
"It is notified for the general information of the public that in exercise of the powers conferred by section 2 (2), as read with section 3 of the public holidays act, the cabinet secretary for interior and coordination of national government declares that Tuesday, 20th July, 2021 shall be a public holiday to mark Idd-Ul-Adha, 2021," reads the notice.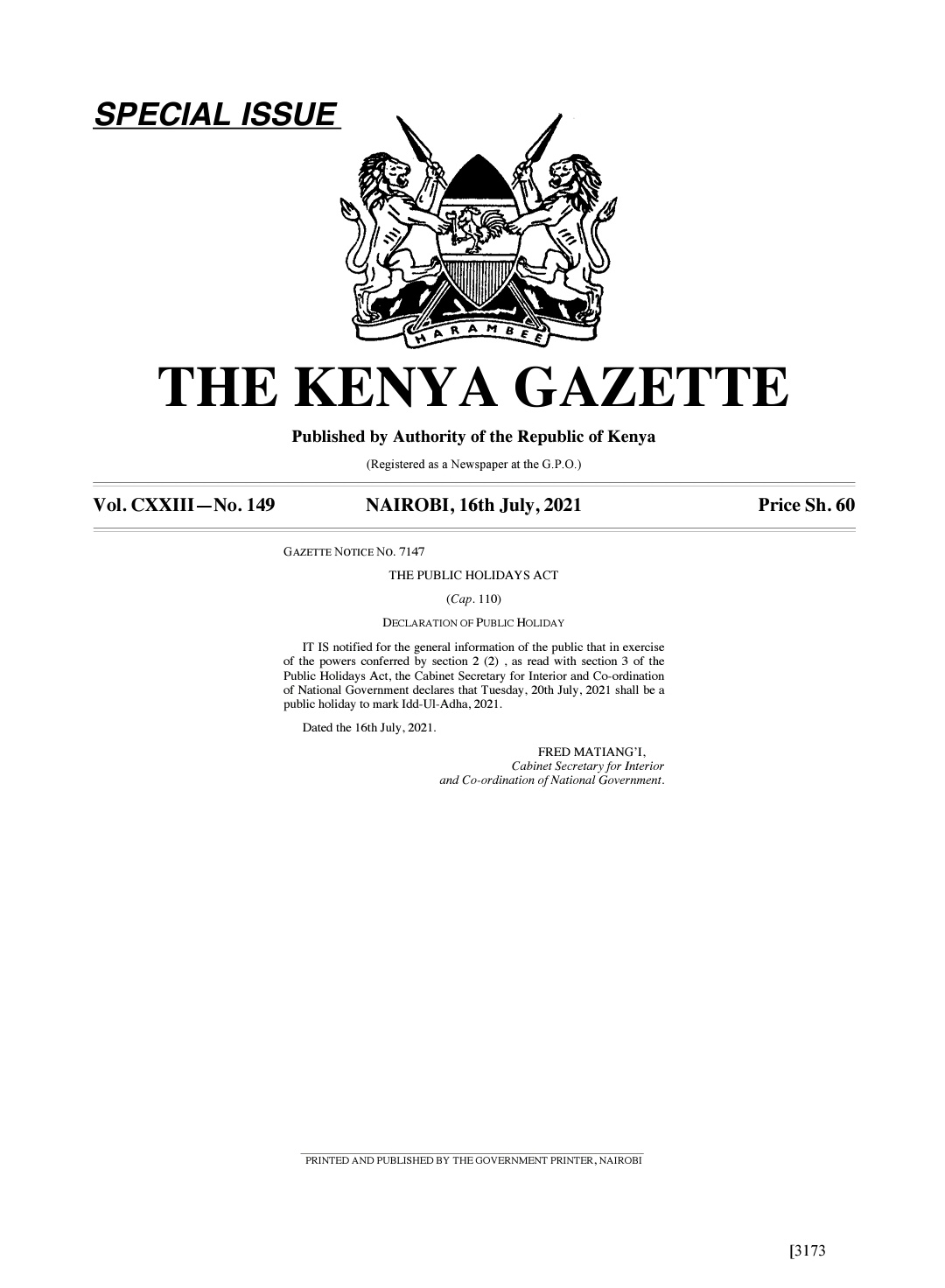 Idd-ul-Adha is an Islamic festival to commemorate the willingness of Abraham to follow Allah's command to sacrifice his son.
It also marks the end of Hajj, the annual Islamic pilgrimage to Mecca. It is one of the two Idd celebrations, Idd-ul-Adha and Idd-ul-Fitr, and is often considered the holier of the two.