Kenya has recorded the first coronavirus death.
On Thursday evening, a 66-year-old Kenyan man, who was diagnosed with the most dreaded virus coronavirus died.
The patient died at the Aga Khan Hospital Thursday afternoon (March 26), where he was placed at the intensive care unit, says Health minister Mutahi Kagwe.
"The man who was suffering from diabetes had arrived in the country on March 13 from South Africa via Swaziland," reads a part of a press statement issued by Health Cabinet Secretary Mutahi Kagwe.
"My condolences to the family," added the CS.
Kenya, as of March 26, recorded 31 COVID-19 cases, with one patient confirmed to have recovered.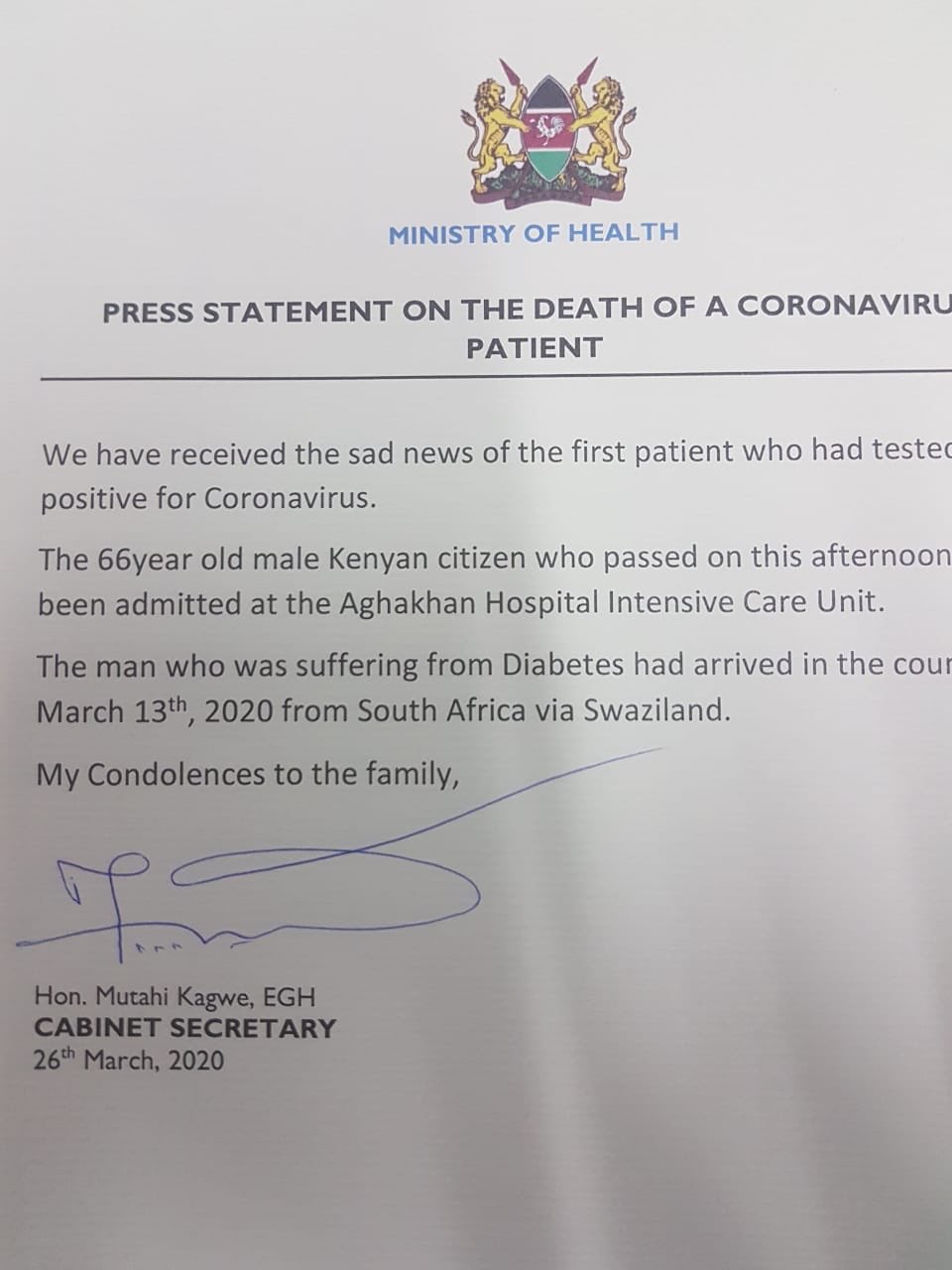 Do you have any story you would like to share? Email us at news@dailytrends.co.ke and we will publish it. You can also contact us at info@dailytrends.co.ke