748 Air Services will continue with its scheduled flights to the Maasai Mara (Wilson-Mara-Wilson) and charter requests for International Tourists.
According to a press statement issued by the 748 Air Services team, the renown airline will fly all international tourists who have already booked with them to the Mara.
The airline has also welcomed all bookings from Camps and Lodges, Tour Operators and Travel Agents.
The move follows the Press Statement from Kenya Civil Aviation released on 26th March 2021 said domestic flights were set to operate until today (Monday, March 29), and thereafter cease any movements, following President Uhuru Kenyatta's address regarding cessation of movement by road, air or rail in and out of five counties.
The five counties include Nairobi, Machakos, Kiambu, Kajiado and Nakuru.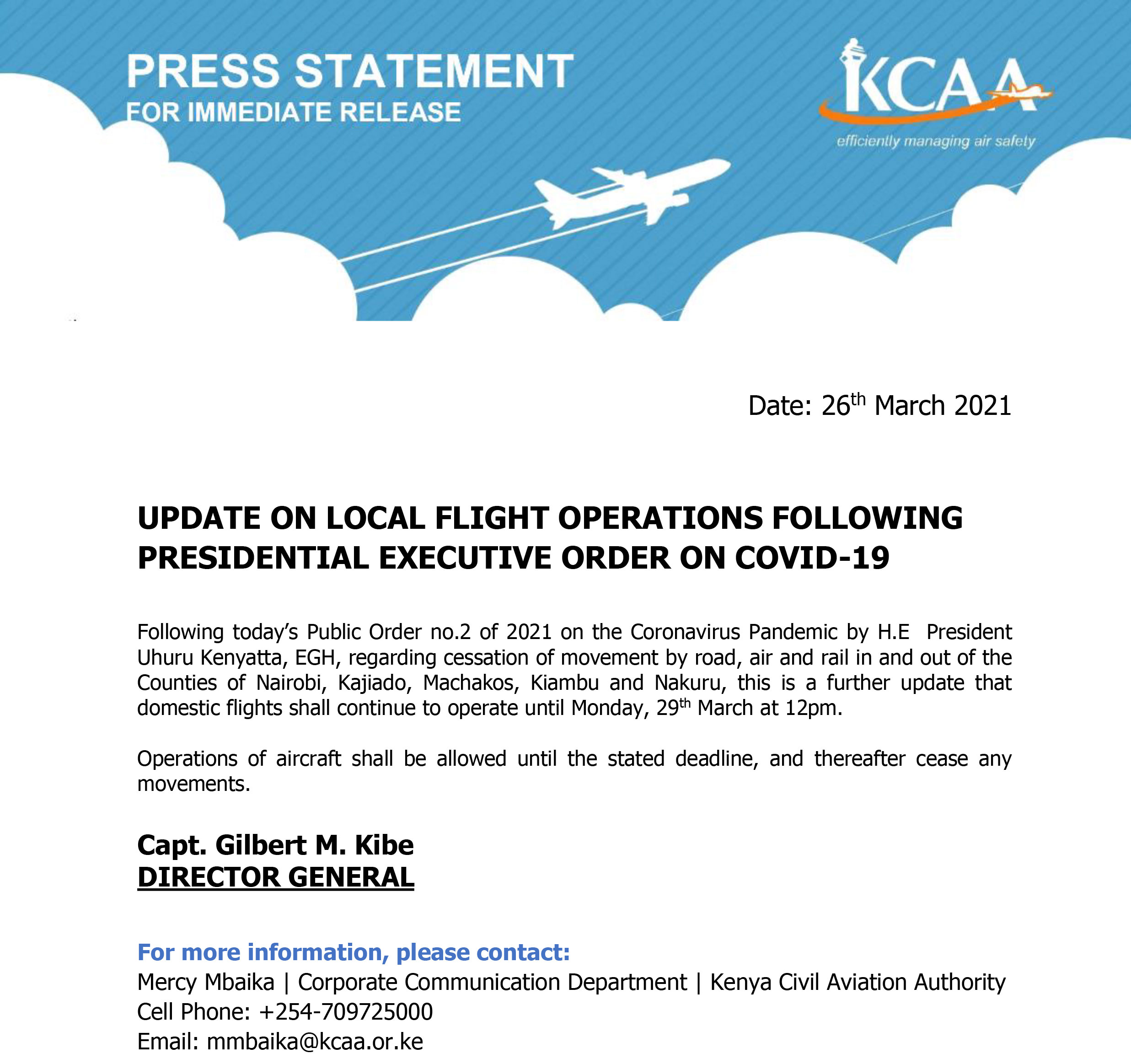 International tourists arriving in Kenya, however, must adhere to COVID-19 protocols including presenting a COVID – certificate acquired no more than 96 hours prior to arrival in the country.
748 Air Services (K) Ltd is an Air Charter Company that holds an Air Operator Certificate and an imbedded Aircraft Maintenance Organization; both authorized by the Kenya Civil Aviation Authority.
Since its inception, 748 Air Services (K) Ltd has grown into one of the most reliable air charter companies in the region, catering to the humanitarian sector, natural resource sector and government institutions.