The iTel S23 4G, recently launched in Kenya, offers a range of impressive features at
an affordable price.
With 4G connectivity, a color-changing back, and a glass front, it combines style and functionality. In this blog post, we'll provide iTel S23 price in Kenya and take a closer look at what it has to offer.
itel, the global leading smart life brand committed to providing affordable and good quality consumer electronic products with an excellent user experience, has officially launched its first-ever color-changing smartphone S23, which combines premium design with reliable features, offering users with large memory capacity and a smooth user experience.
To introduce this new product, itel organized an offline launch event, allowing customers to have a firsthand experience of S23.
itel's first-ever color-changing backboard design
itel is confident in delivering a highly fashionable smartphone with a color-changing rear panel.
itel S23 white edition features a photochromic layer on the rear, which automatically changes colors from mystery white to dreamy pink when exposed under sunlight or UV rays.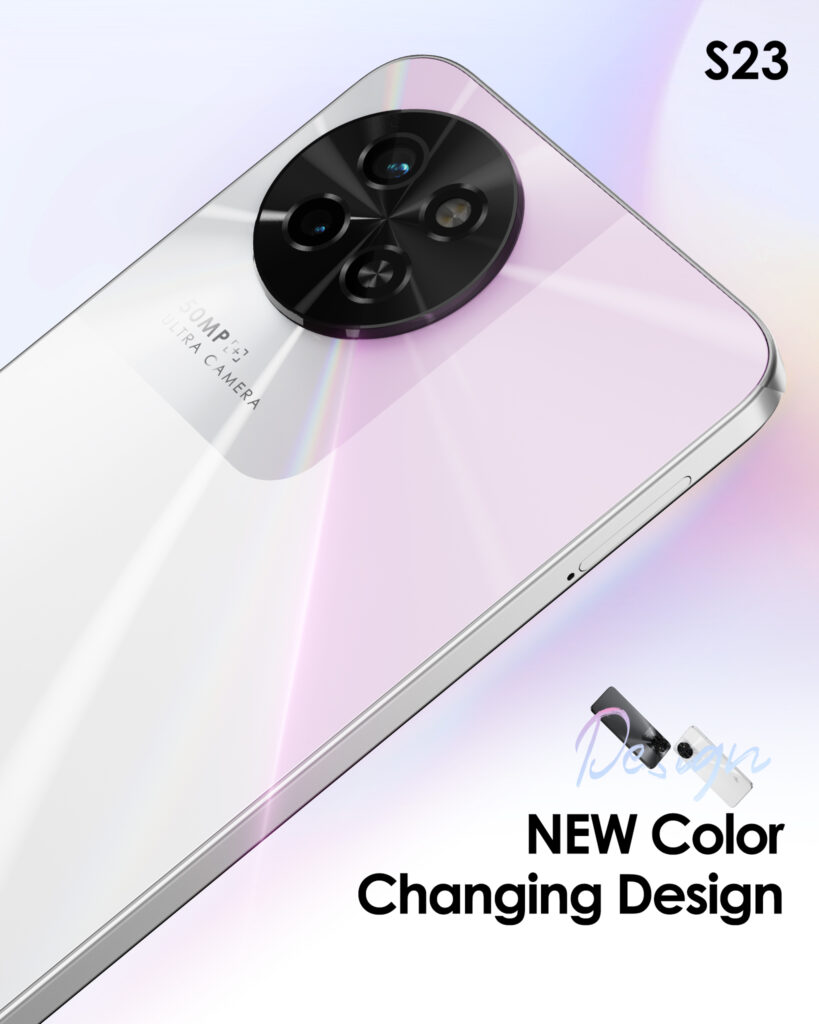 Its exquisite design, coupled with the vibrant 3D composite panel, helps users to show their unique sense of style.
A combination of overall high-efficient experience
itel S23 comes with a 6.6" HD+ waterdrop display, achieving a 91% screen-to-body ratio.
Its 90Hz high refresh rate brings an excellent viewing experience, while the 120Hz responsive touch rate ensures seamless scrolling and gaming.
S23 is powered by 128+8GB large memory, providing ample space for daily applications and more than 30,000 photos.
Additionally, the 8+8GB memory fusion can effectively integrate ROM space with RAM running space, providing ultra-high performance with less latency.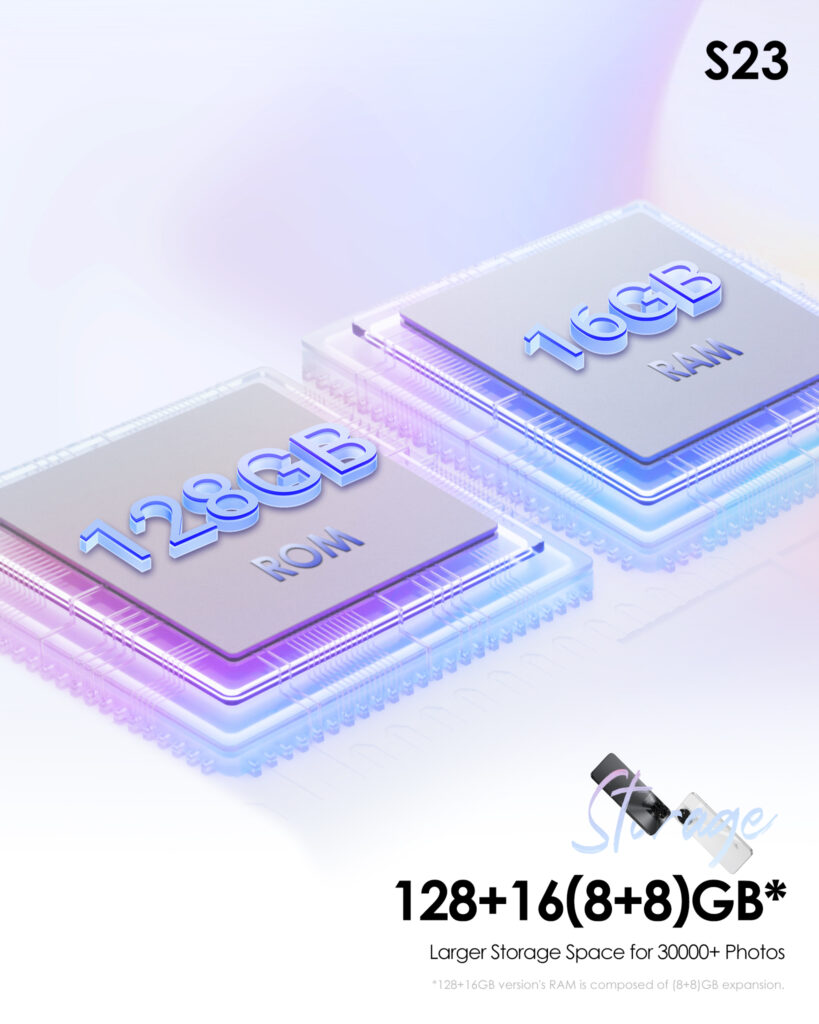 Also it is equipped with a 5000mAh battery, accompanied by 10W Type-C charging, enabling up to 15 hours of social media usage and 112 hours of music playback.
Here are three reasons why you should buy the Itel S23:
Powerful Processor: The S23 is powered by the Unisoc Tiger T606 processor, which is one of the most powerful processors on the market today. This means that you can enjoy smooth and lag-free performance, even when you're multitasking or playing demanding games.
Stunning Display: The S23 has a large 6.6-inch HD+ display with a 90Hz refresh rate. This means that you'll enjoy crystal-clear visuals and smooth scrolling, no matter what you're doing.
Long-Lasting Battery: The S23 has a massive 5000mAh battery that will easily last you a full day on a single charge. This means that you can stay connected all day long without having to worry about your phone running out of power.
In addition to these three great features, the Itel S23 also has a number of other amazing features, including:
A triple rear camera system with a 50MP main sensor.
A 16MP front-facing camera.
8GB of RAM.
128GB of internal storage.
A fingerprint sensor.
A face unlock feature.
Android 12 operating system.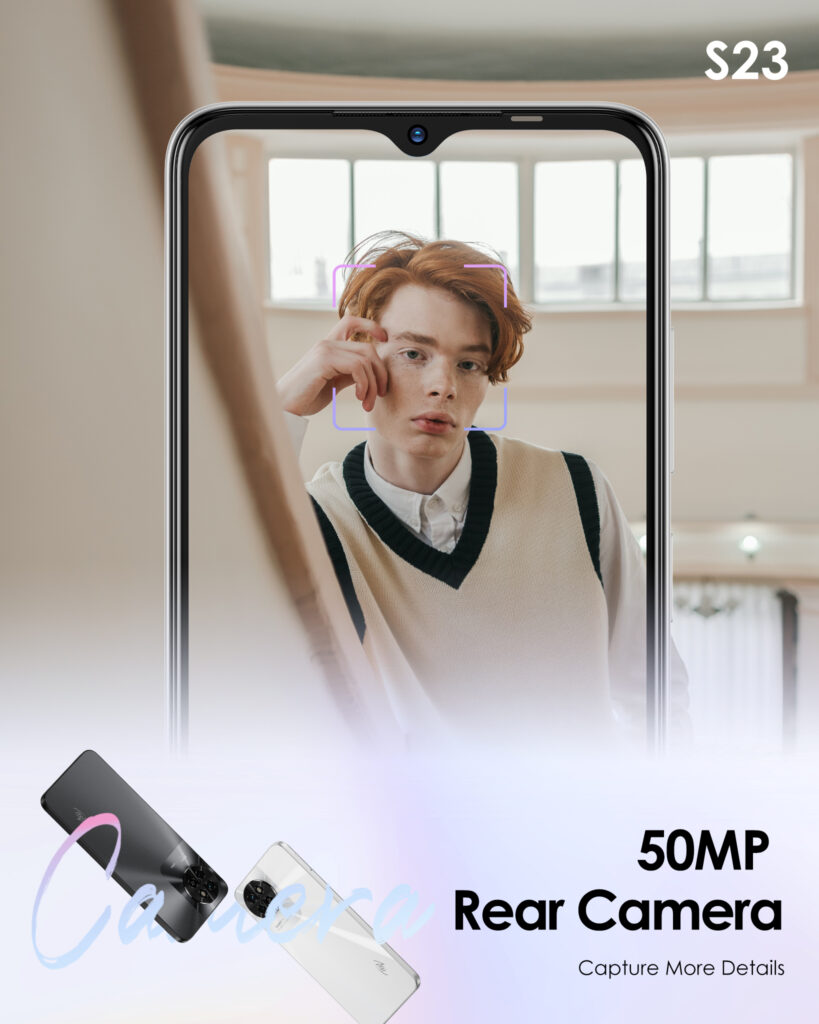 The Itel S23 is the perfect phone for anyone who wants a powerful, stylish, and affordable smartphone. Order yours today!
Morocco offline event offers firsthand experience for clients
In celebration of S23's arrival, itel's Morocco team hosted a local press conference, inviting nearly a hundred guests, including important figures from ITI&IWACO, KRS store owners in Casablanca, and key media personnel.
The event showcased the S23 new product launch, highlighted the technology behind color-changing panel, and featured an exciting lucky draw. The guests showed great interests in the new itel S23, impressed by the device's color-changing function and large memory.
They expected S23 to become the most cost-effective smartphone with color-changing capabilities and
large memory in the market.
By combining stylish design with noteworthy features such as expanded storage, battery efficiency, and smooth operation, S23 is set to captivate the market with an affordable price!