Death toll from Kakamega Primary School stampede has hit 14.
This is after a pupil succumbed to injuries at Nala Nursing Home, Kakamega Governor Wycliffe Oparanya says.
Earlier reports indicated that the pupils were rushing down the staircase of the school when they tripped and fell on each other with 13 dying on the spot.
Kakamega Central OCPD David Kabena said that at least 39 pupils were injured and that so far, 20 have been treated and discharged.
Additional reports indicate that the injured pupils are in the region of 100 and that some of them have been admitted to the ICU in critical condition.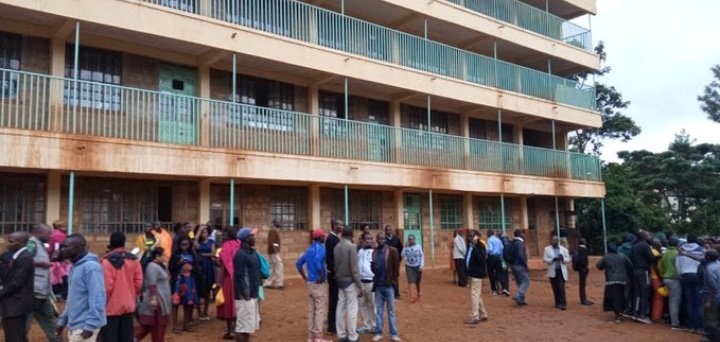 The pupils are said to have been running away from a teacher who was reportedly punishing another pupil in one of the classes upstairs.
However, some reports also indicate the children were rushing to go home after the bell rung.
Do you have any story you would like to share? Email us at news@dailytrends.co.ke and we will publish it. You can also contact us at info@dailytrends.co.ke