Westlands MP Tim Wanyonyi has been taken into quarantine.
This happened shortly after the burial of his brother Tony Waswa Wetang'ula, on Wednesday May 20, 2020.
Tony was laid to rest like a Covid-19 victim, with Bungoma Health Workers taking control of the body from the time it arrived at his rural home in Mukhweya village, Kabuchai Constituency in Bungoma County, to the time it was interred.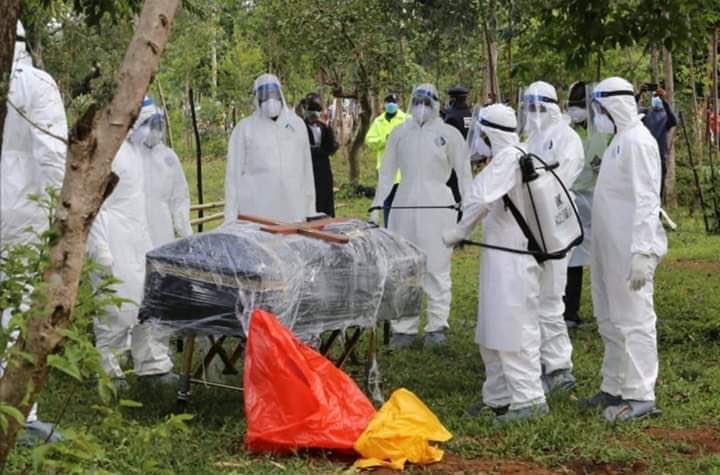 The Health workers fumigated the coffin, and immediately took it by the graveside after offloading it from the helicopter that was carrying it.
Tony was interred in a ceremony that lasted almost an hour, with five priests presiding over the ceremony.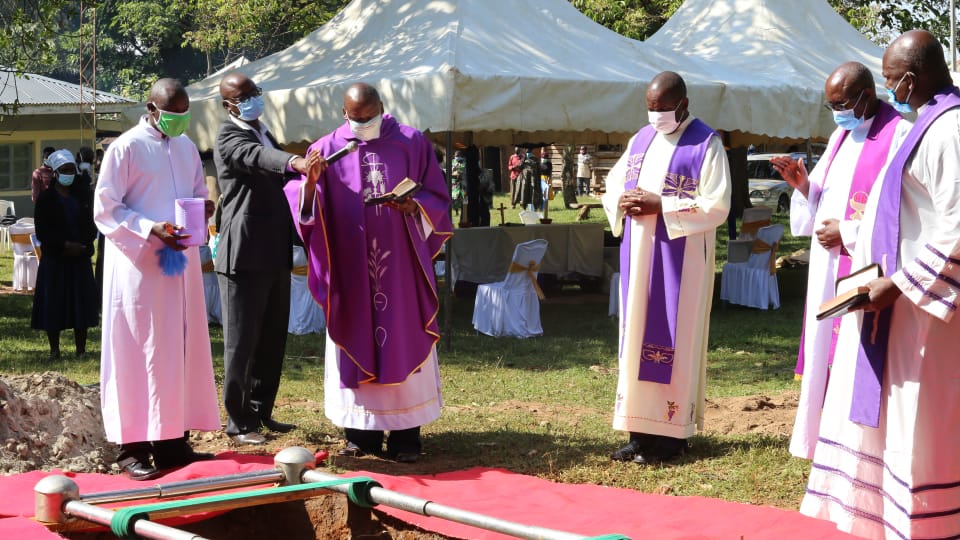 Residents were forced to watch the event from a distance, since only about 60 people were allowed to attend, most of them being close relatives.
Until his death, Tony was Tim Wanyonyi's personal aide. He is the one who took him to Aga Khan hospital, where he succumbed while undergoing treatment.
Reports indicated that Tony showed fever signs before being rushed to hospital.
A post shared on social media by blogger Robert Alai intimates that Tim Wanyonyi was taken to Quarantine in a chopper that had carried the body.
However, Health CS Mutahi Kagwe has said that the government is yet to establish whether Tony, who is also Moses Wetangula's brother died of Covid-19.
Addressing journalists during the daily Covid-19 briefings on Wednesday May 20, Kagwe said that he could not ascertain until contact tracing was done, highly suggesting that Waswa could have died of Covid-19.
"We cannot respond to that question until we have done the contact tracing [to establish whether Waswa's contact persons were exposed to coronavirus or not], and indeed certified that what you are saying [that Tony Waswa died of coronavirus] is correct," said CS Kagwe.
Do you have any story you would like to share? Email us at news@dailytrends.co.ke and we will publish it. You can also contact us at info@dailytrends.co.ke