A recent political move by ODM Party Leader Raila Odinga has faced heavy opposition from the public and further proved why he is the wrong candidate ahead of the August 9th general polls.
In the latest turn of events, the former Prime Minister suffered a major embarrassment after a section of the electorate in his Nyanza backyard rejected calls to adopt a six-piece voting pattern for ODM candidates in all 5 positions of the MCA, MP, Woman Rep, Senator, and Governor seat.
Speaking at Nyasore Village in Rachuonyo East Sub County during the burial of the late Ambassador of Kenya to Qatar Paddy Ahenda on Monday, Raila claimed that the mode of voting would help enhance the formation of a stable government in the unlikely situation he is elected president.
"While I have committed to take the bull by its horns at the national level, I am asking you to vote six-piece for our ODM candidates, from the MCA seats, to the presidency come the General Election, for us to have the required strength," said the Azimio la Umoja-One Kenya Alliance presidential aspirant.
According to him, those who are seeking alternative parties or going independent after defeat in nominations are 'enemies of the people' out to divide the region.
But moments later, his controversial remarks provoked reactions that painted a rather harsh reality on the ground.
As soon as the story was picked up by local media, voters from all corners of the country – including some from his own support base – took to social media to protest the comments made by the veteran politician struggling through his fifth bid for the ever-elusive presidency.
From some of the responses featured below, netizens took turns in dismissing the skewed tactic that calls for one to ignore the suitability or otherwise of candidates or how they got their respective party tickets, and simply vote for the party because the cabal at the helm has declared so.
A majority of those who aired their views described it as a greedy move only aimed at protecting his personal selfish interests.
Others urged him to give up on his mistaken cause and prepare for what is predicted as the imminent downfall of the Odinga's dynasty just as is happening to the Moi's in Kalenjin land years after their catastrophic 24-year regime.
"This year the Kenyatta family is wondering why Kikuyus have rejected them. I pray that by 2027, Luos will reject the Odinga family just as the Moi family is quickly being forgotten in Kalenjin land," one wrote.
"Any average Kenyan will know that this is a politician trying to greedily secure his interests…. For your interest guys, vote in personalities and not parties," another added.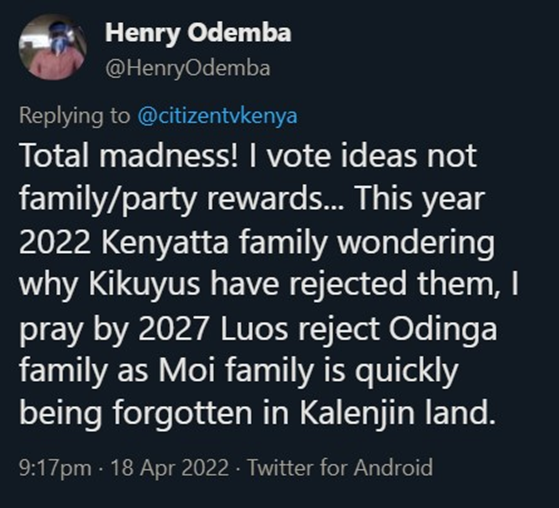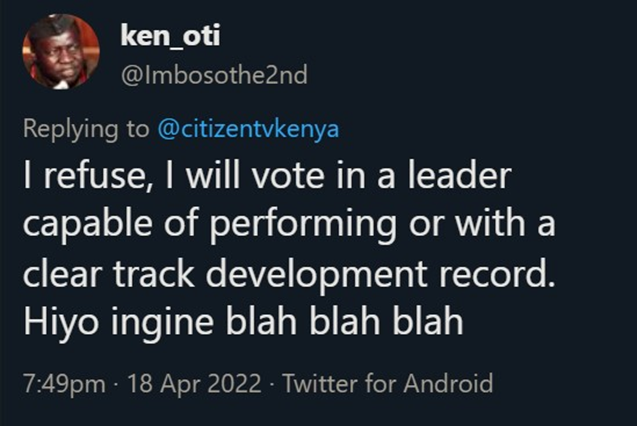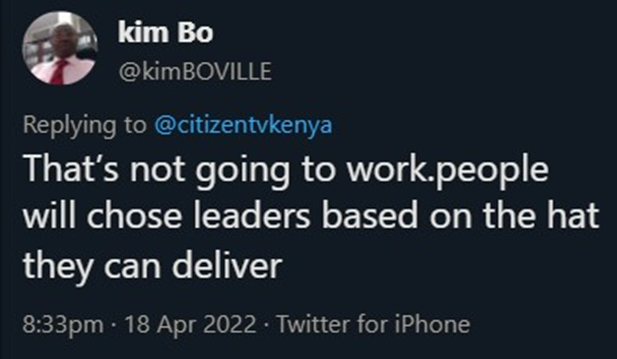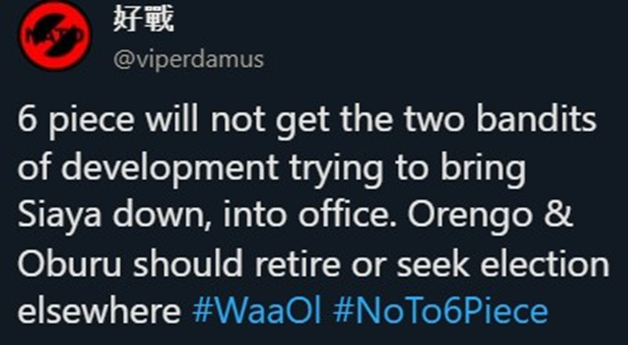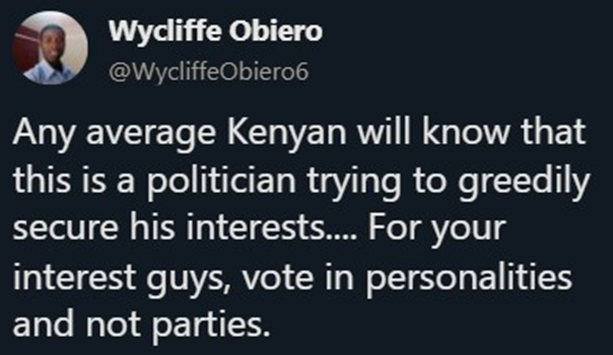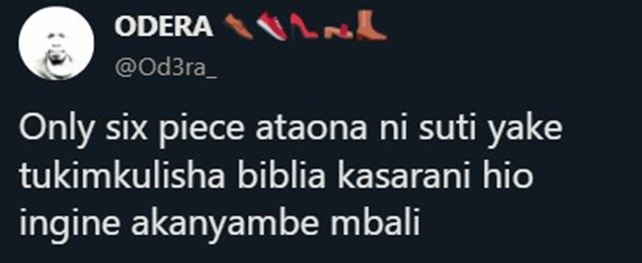 As things seem to turn out, political parties and politicians that favour the so-called 6-piece voting pattern might soon be licking their political wounds unless they learn to embrace free, fair, transparent and accountable nomination exercises.
Over the past few weeks, we have seen major political parties in the country like Jubilee and ODM staying intent on locking in politicians in regions where they dominate so that such people are denied an opportunity for fair competition against preferred candidates.
The parties and their leaders are running scared that newcomers might unseat seasoned politicians most of whom no longer make sense to young voters.
This when contrasted with DP Ruto's non interference in primaries, young and undecided voters seem to be appreciating the UDA Party for giving a fair opportunity to the voters to decide who should be their candidate by not imposing friends and family on them.
This is particularly true within the ODM regions of Nyanza and elsewhere where newly registered voters do not necessarily appreciate a candidate being forced on them just because they belong to a political outfit when these candidates have no progressive developmental agenda for their constituencies.
Voters want development.
Voters don't care why the regions were not favoured in the past, they care about the present and future.
Voters will see performance of the candidates and would look at their vision.