Esther Ngero, Principal Secretary for Correctional Services has resigned.
Her resignation was received and accepted by President William Ruto on Tuesday, May 23, 2023.
The head of state on May 16, 2023 moved Ngero from the state department for Performance Management to Correctional Services.
While tendering her resignation, she said she was quitting for personal reasons.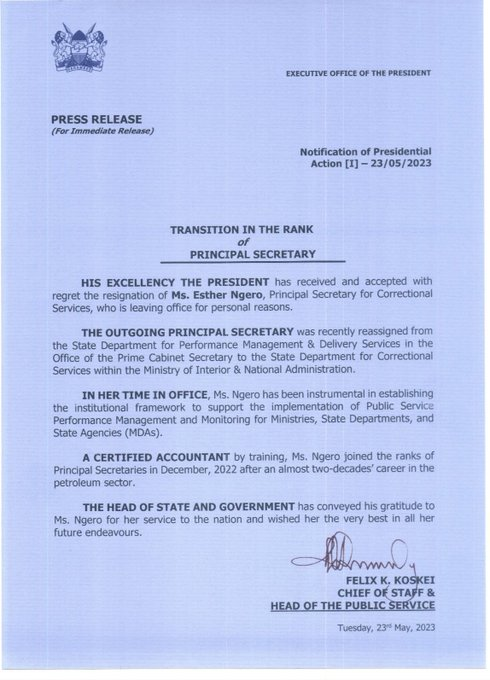 She was lauded for establishing the institutional framework to support the implementation of Public Service Performance Management and Monitoring for Ministries, State Departments, and State Agencies (MDAs).
President Ruto recently re-assigned seven Principal Secretaries from the Ministries of Health, Sports, Environment, Agriculture, Water and Interior.
The President said the re-assignments are aimed at introducing functional changes that will ensure relevant state departments are well-suited to implement various state programmes.