The body of the late former head of state Daniel Moi has arrived in Kabarak ahead of a military burial.
The body left Wilson Airport, Nairobi at around 7.40am and headed to Kabarak airstrip for his final journey.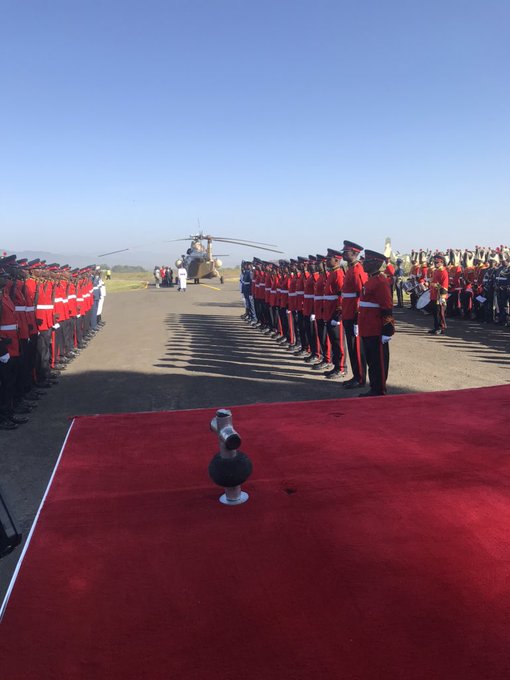 The body was on Wednesday morning driven in a military car from Lee Funeral Home to Wilson Airport and loaded onto a military transport helicopter.
Baringo Senator Gideon Moi accompanied the body.
Tens of people started streaming into Kabarak University compound at Moi's Kabarak home as early as 3am where the burial service will take place, with the first 30,000 getting free snacks, a bottle of soda and a loaf of bread.
Heavy commercial vehicles have been kept off the Nairobi-Eldoret Highway.Police officers were lined up along the highway from Nairobi to Kabarak to enable easy movement of vehicles.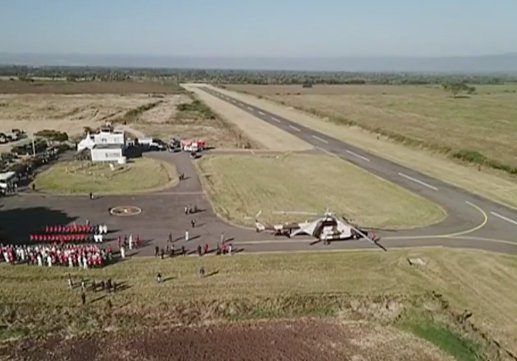 Police said the heavy commercial vehicles will be allowed back on the road at 7pm Wednesday.
The former president died on February 4 in Nairobi aged 95, with the family arguing that he was aged 105 instead.
Do you have any story you would like to share? Email us at news@dailytrends.co.ke and we will publish it. You can also contact us at info@dailytrends.co.ke