Narok Senator Ledama Olekina has called for the arrest and prosecution of all Members of Nairobi County Assembly who participated in the impeachment of governor Mike Sonko.
Taking to his official Twitter account on Sunday, December 6, the ODM lawmaker said that the MCAs including the City Assembly speaker and clerk disobeyed court orders in their process to impeach the embattled governor.
Ledama insisted that there is no one that is above the law, including the head of state.
He accused those who participated in the impeachment process against governor Sonko, of defying a court order.
He went further to say that they must be cited for contempt, fined and jailed. Ledama argued that everyone is presumed innocent until proven guilty.
"No one is above the law! We must obey Court Orders! Not even the President! Nairobi MCA's including the clerk and the speaker who defied the court order and impeached @MikeSonko must be cited for contempt, fined and jailed. Everyone is presumed innocent until proven guilty!" tweeted senator Ledama.
Senate Speaker Kenneth Lusaka has already confirmed receiving a notice from the Nairobi County Assembly seeking to impeach Governor Sonko.
Lusaka said that plans are underway to call for a special sitting next week, including the collection of 15 signatures required to call for the sitting.
Senate will then start the process of hearing the charges against the governor, after which they will uphold or vote against the impeachment motion.
88 out of 122 MCAs voted to remove Sonko from office, on grounds of;
i) Gross Violation of the Constitution or any other law (the County Governments Act, 2012, the Public Procurement and Disposal Act, 2015 and the Public Finance Management Act, 2012)
ii) Abuse of office and
iii) Crimes under National Law.
Two MCAs opposed the vote while twenty others abstained.
The motion to impeach Sonko was moved by Minority Leader Michael Ogada.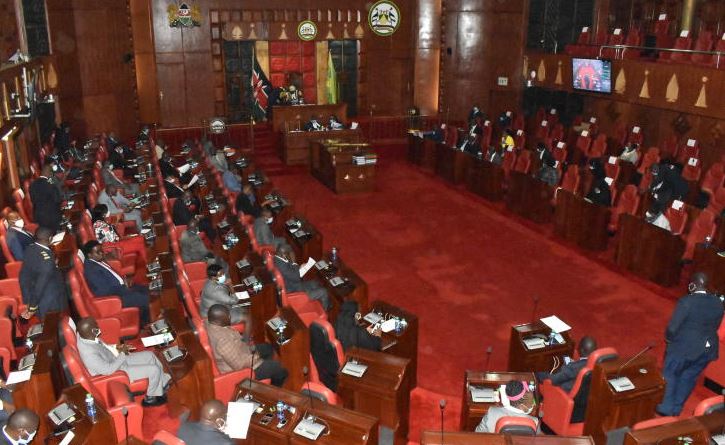 The Members of County Assembly said that Sonko had failed to approve the Sh37.4 billion budget to facilitate operations undertaken by the Nairobi Metropolitan Services (NMS).
However, Sonko's allies, whom he had taken to Mombasa for vacation, claimed that Thursday's voting was fraudulent because they were logged into the assembly's system despite their mobile phones being off.
Sonko had taken about 57 MCAs to Diani, to deny the County Assembly quorum to oust him.
Sonko had earlier on petitioned the High Court to stop the ouster, arguing it was "illegal and unconstitutional."
Do you have any story you would like to share? Email us at news@dailytrends.co.ke and we will publish it. You can also contact us at info@dailytrends.co.ke