Wycliffe Musalia Mudavadi is a Kenyan politician and land economist.
Mudavadi was born on 21 September 1960.
Musalia Mudavadi Education
Musalia Mudavadi started his early learning at Nairobi Primary School, then Jamhuri and Nairobi School for his A-levels before proceeding to the University of Nairobi for his Bachelor of Arts (Land Economics) degree.
Musalia Mudavadi Political Career
Mudavadi was first elected an MP in 1989 after the death of his father, Mr Moses Mudavadi.
He was elected unopposed in Sabatia constituency and went on to be re-elected in 1992, 1997, and 2007.
Soon after, he was appointed Minister of Supplies and Marketing until 1992 when he was elevated to Ministry of Finance between 1993 and 1997.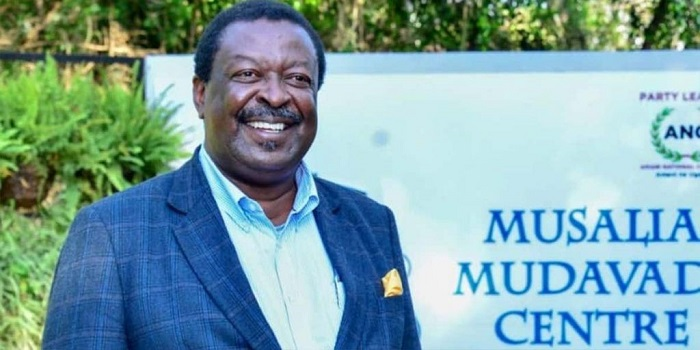 He has also served as Minister for Agriculture, and Transport and Communication between 2001 and 2002 when he was appointed to the office of VP.
He served three months in the office of the Vice President, the shortest sting in Kenyan history.
He was appointed VP in October 2002 to replace the late George Saitoti, who Moi had sacked in a succession war after he chose Mr Uhuru Kenyatta as his successor.
Mr Mudavadi was Mr Kenyatta's running mate in the 2002 general election. He ended up losing that bid as well as his Sabatia Parliamentary seat.
Mr Mudavadi made a come back in 2005 during the campaigns for the new Constitution. He joined the NO camp that was opposed to the draft that the Kibaki government had proposed.
The camp emerged winners of the referendum. In the 2007 presidential election, Mr Mudavadi was Mr Odinga's running mate, but again they lost to late former President Mwai Kibaki. 
He was a member of the national reconciliation team that negotiated for peace after the bloody events of the 2007/08 post-election violence and was appointed Deputy Prime Minister and Minister for Local government in the Grand coalition government of 2008/13.
He defected from ODM to his United Democratic Forum (UDF) through which he contested the 2013 presidential race, coming third. 
He severed ties with UDF to form Amani National Congress (ANC) in 2015.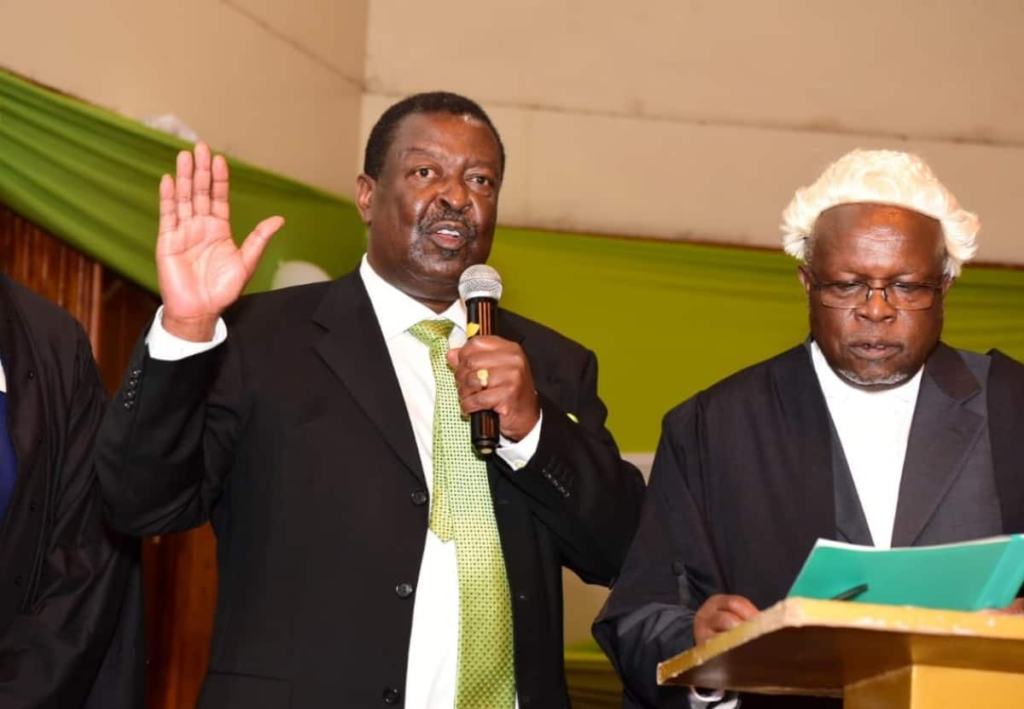 ANC was part of the five political parties that merged in 2017 to form the National Super Alliance (Nasa) which fronted Raila Odinga as its presidential candidate.
Nasa lost to Jubilee in the election held on August 8, 2017 but the Supreme Court nullified the outcome due to irregularities.
In January 2022, he joined hands with President William Ruto to form the Kenya Kwanza Alliance ahead of the 2022 general elections.
After President Ruto winning the August 2022 general election, he appointed Mudavadi to the position of Prime Cabinet Secretary, with his office based at Kenya Railways Headquarters.
Mudavadi was vetted by the Members of the National Assembly for the position on Monday October 17, 2022.
Mudavadi will be tasked with chairing the Principal Secretaries Committees and supervising the technical monitoring and evaluation of Government policies, programs and projects.
Musalia Mudavadi Net Worth in 2022
Musalia Mudavadi disclosed his net worth on October 17, 2022, as he faced the Committee on Appointments for vetting.
Mudavadi disclosed that he is worth Sh4 billion.
Mudavadi said his current and anticipated income are from rental income, dividends from shareholding, interests and other expenses that come from the farm.
Musalia Mudavadi Family
Mudavadi has one wife, Tessy and three children namely; Moses, Michael and Maryanne.
Tessie met Musalia in Lugari at a public function to raise money for a school. The couple tied the knot on November 17, 1991.
She is actively involved in cancer awareness. Tessie also co-runs the Mudavadi Memorial Foundation Trust Fund.
In 2011, Tessie was diagnosed with breast cancer. She was treated and she has now recovered fully.
She is the mother to Musalia's three children; Moses, Michael and Maryanne. 
Moses Mudavadi is the eldest of the three Mudavadi children. Although Moses loves to keep from the public eye, he is known to harbour political ambitions and often accompanies his father to rallies.
Michael Mudavadi is the second born. He attended the University of Brighton where graduated with a Bachelor of Science (Business Management and Marketing).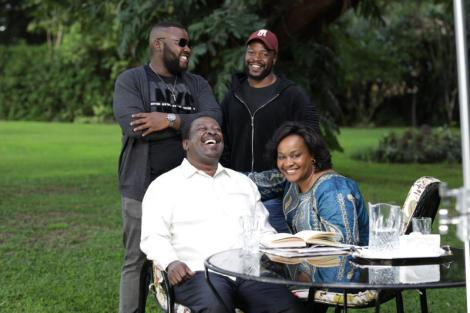 Michael also holds a Master of Science (Marketing) from the same institution. 
Michael is an avid video gamer and he used some of the skills that he has acquired over time to save himself during the attack that left 22 people dead.
Maryanne Mudavadi is the last born in the veteran politician's family. Maryanne holds a Bachelor of Science degree (Psychology) from the University of Sussex anda Masters degree in Human Resource Management from the same institution. 
She interned at CPF Financial Services and at First Assurance Kenya Limited.