All Mpesa services will be unavailable for almost 13 hours, Safaricom PLC has announced.
In a notice issued to its customers on Friday July 17, 2020, Safaricom said that M-pesa services will be undergoing an upgrade from Saturday night July 18 to Sunday morning July 19.
The planned maintenance is set to start at at 10 pm on Saturday to Sunday at 10 am. All M-pesa services including airtime purchase shall be temporarily unavailable during this time.
According to Safaricom, the timing of the maintenance activity has been scheduled to result in the least inconvenience to customers.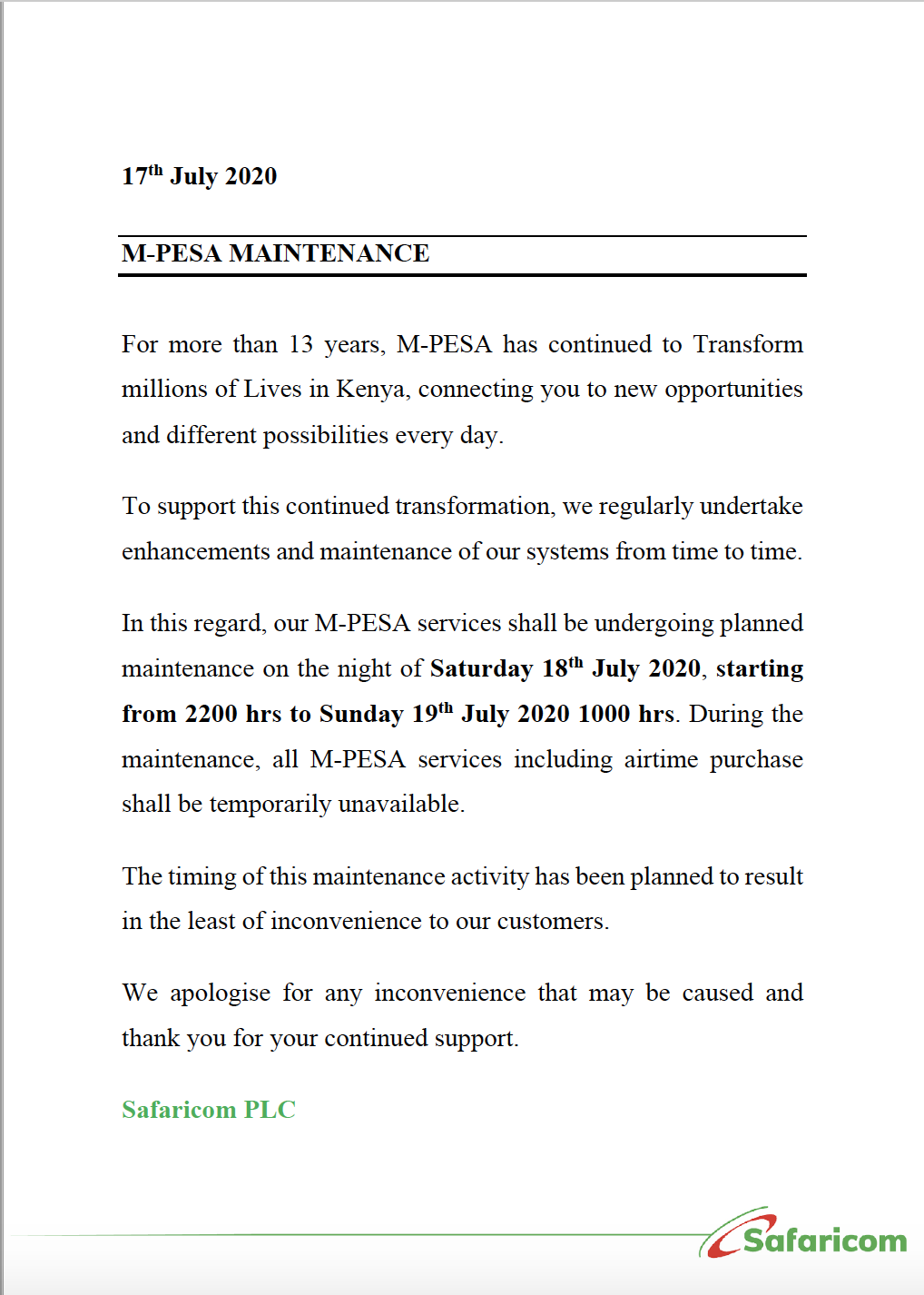 This is however, not the first time the services are being interrupted for maintenance and upgrading purposes.
The first scheduled maintenance in June 2020, was announced on Wednesday, June 17, scheduled for Thursday from midnight to 5 am.
M-pesa usage has risen since March when the government appealed to Kenyans to use mobile money services as opposed to cash, to curb the spread of Covid-19. 
Safaricom M-pesa customers can continue enjoying free transactions under Ksh 1,000 as the Central Bank of Kenya on Wednesday, June 24 announced the extension of a set of measures that were announced in March 2020.