The move by Equity Bank to place the infrastructure based investment firm Transcentury and its subsidiary East African Cables under receivership over a debt of Shs 4.8 billion is a wake up call to President Ruto and his government.
As President Ruto strives to create a conducive environment for investors to create and grow businesses in order to create jobs, the predatory move by creditors like Equity Bank will definitely derail the KK government job creation agenda.
Equity Bank this week announced that Muriu Thoithi and George Weru of PriceWaterhouseCoopers (PWC) have been appointed joint receivers of Transcentury with effect from June 16th 2023.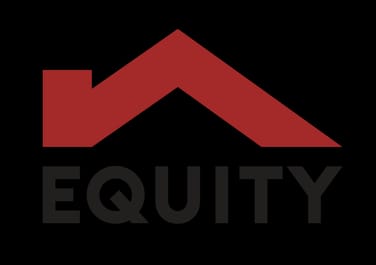 The bank also appointed Thoithi and Weru as joint administrators of East Africa Cables.
In an advertisement placed on local dailies, Equity Bank stated that " The powers of director (of Transcentury) in terms of dealing with the company's business and assets no longer apply. Any person who purports to hold, receive, use, or attempt to buy or sell, contract or otherwise deal with the company without the prior written consent of the receivers will be acting in contravention of the law and will be liable to legal action."
The move has predictably alarmed the business community and every one else who cares about the Kenyan economy.
Everyone understands very well how such drastic and draconian actions by banks have in the past killed healthy companies, leading to massive job losses and sending thousands into poverty.
It's common knowledge that receiver managers in kenya are like morticians whose clients never live after. Blue Chip companies such as Nakumatt, ARM Cement and Deacons East Africa never survived receivership.
Its still fresh in many people's minds how the Kenyan horticulture sector suffered when the country's largest flower firm Karuturi Limited was placed under receivership by Stanbic Bank over a Shs 383 million debt.
More than 3,000 workers lost their livelihood and Naivasha town has never been the same ever after.
The effects of the collapse of Nakumatt chain of supermarkets are still felt today.
Other companies which have suffered under these banks include Kinangop Wind Park, Pan Paper Mills, Spencon, Mumias Sugar and Eveready East Africa.
It is high time President Ruto intervened and saved local investors and businesses from these vulture-like banks who seem to derive sadistic joy in killing companies.
For starters the government must initiate amendments to the receivership laws to curb the cannibalistic tendencies of banks like Equity Bank who hardly care about public interest.
If not checked, the move by Equity Bank will take down another local success story and send thousands of employees into poverty during these hard economic times.
The banks must not be allowed to operate unilaterally without taking into consideration the interests of the staff, other creditors, clients, taxman, regional integration and the economy at large.
The president must intervene and bring together the business community to charter a new way forward for the country before these banks kill kenya's economy.
Equity Bank must be told in no uncertain terms that its frustrating the government and the country's economic aspirations .