Orange Democratic Movement (ODM) leader Raila Odinga has his own style of mourning high-profile people in the country. Or is he?
Well, if you reflect at all the funerals of the high-profile people Kenya has lost, you must have noticed a black flywhisk that the former Prime Minister carries around and waves in the air several times whenever he is viewing the deceased's body.
When former Vice President Michael Kijana Wamalwa died in the year 2003, Raila arrived in Kitale, Trans Nzoia County donning luo traditional regalia, armed with a spear and his magical black flywhisk.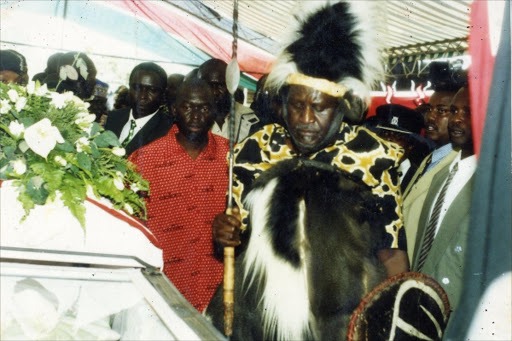 In 2014 during the funeral of the then Homa Bay County Senator Otieno Kajwang, Raila lifted his black flywhisk.
We saw it again in 2020 during the funeral of the second president of the Republic of Kenya Mzee Daniel Toroitich Arap Moi.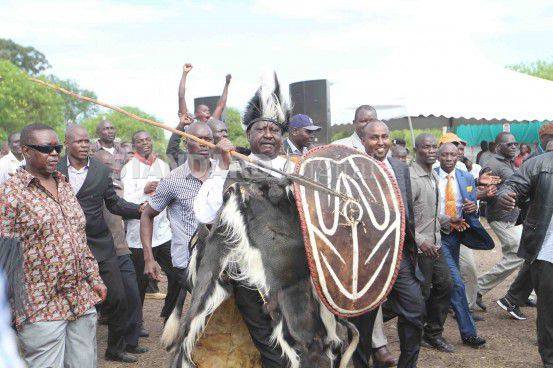 When Raila arrived at Parliament buildings to view the late President Moi's body, he ceremoniously pulled out his black flywhisk, removed his cowboy hat and looked at the body for a few seconds before waving the flywhisk in slow motion six times over the body.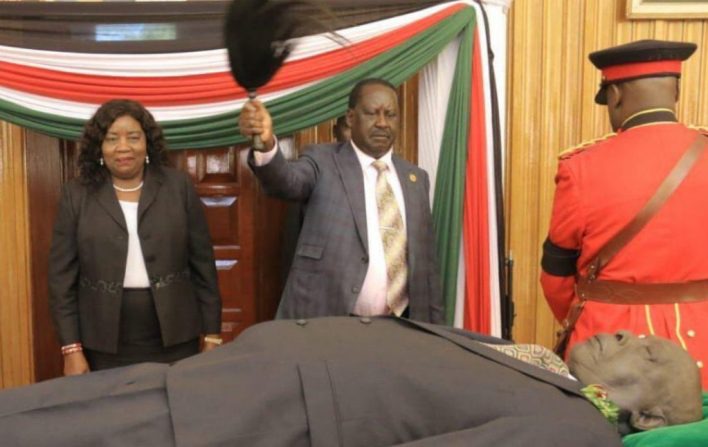 And have you seen the same happen during the late President Emilio Mwai Kibaki's funeral? Well, when the ODM leader arrived at Nyayo National Stadium on Friday April 29, 2022, he was carrying his black flywhisk.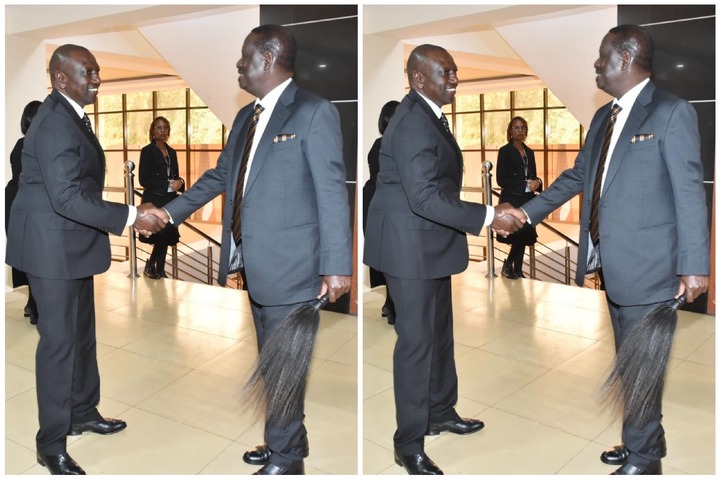 On Saturday April 30, 2022, Raila landed at Othaya Boys High School in Othaya in the company of his wife Mama Ida Odinga while carrying the black flywhisk in his hands.
Just before they left Othaya Boys High School for the funeral service of the late President Mwai Kibaki at his Othaya home, Raila waved his flywhisk in the air befotre entering his car that took him to the event.
But what is the meaning of all these?
According to the Luo Council of Elders chairperson Willis Otondi who spoke to the media in 2020 during the funeral of the late President Moi, the whisk is only given to selected elders in the community.
Known is Orengo in the luo language, the whisk is a symbol of peace and whenver Raila lifts it at the funerals, he calls for calmness.
The elder explained that the orengo is a status symbol and only a certain cadre of elders are allowed to carry it.
For instance, the whisk is believed to have magical power that is transferred to whoever inherits it.
Whenever it is lifted like Raila does at the funerals of the high-profile people, it shows respect from the entire generation.
The late Otieno Kajwang also used to carry the whisk around and it was believed to be having some magical powers.