Ford Kenya party leader Moses Masika Wetangula has been asked to stop forcing a leader of his choice to the people of Kabuchai Constituency.
While addressing the press in Bungoma town, Doctor Evans Wafula Makokha, an aspirant who is seeking to unseat MP Majimbo Kalasinga of Kabuchai Constituency noted that Wetangula has been actively participating in imposing leaders on the people of Kabuchai denying them an opportunity to practice their democratic right.
"This time around we are calling upon you senator Wetangula to leave the Kabuchai people to determine their leadership. We don't want imposition of leaders in Kabuchai, "he said.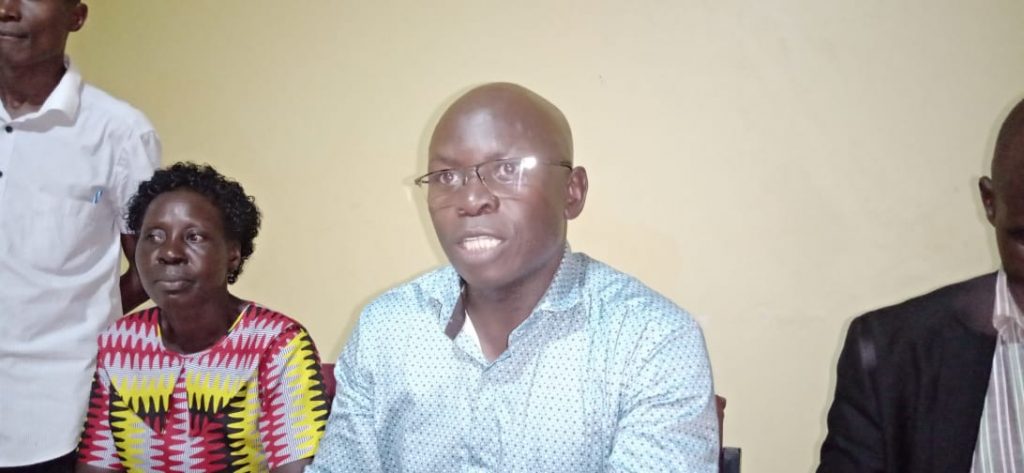 He went further to say that it is time for Kabuchai to have a chance for it has been doing badly in terms of development compared to the other constituencies in the county, saying that he is fit to actualize that.
Dr Wafula went ahead to ask for a lifestyle audit to be done on the sitting MP Majimbo Kalasinga and the members of CDF in his constituency to determine the source of their wealth saying that they have been busy squandering public funds instead of putting it in good use.
"We have evidence that the current leadership in Kabuchai is so much corrupted in that the MP awards himself tenders through other people and some are bribing him to get the tenders instead of awarding them to people who deserve it, "he said.